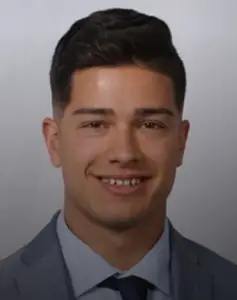 Chatham has announced the hiring of Kane Elliot as an assistant coach for the men's hockey program.
Elliot recently graduated from Mercyhurst, tallying 12 goals and 18 assists for 30 points in 101 games.
"I am very excited to join the Chatham University men's ice hockey team," Elliot said in a statement. "I get the opportunity to not only develop players but also create a positive winning environment. I hope my experience and knowledge as a skills development coach adds value to the coaching staff and helps to better the key tools needed for a successful hockey program."
Elliot has also worked in skill development since the age of 16 with Toronto-based Journey to Excel and the esteemed Laura Stamm Power Skating School.
"We are very fortunate to be adding Kane to our staff," added Chatham head coach Michael Callan. "I recall seeing him play often in Milton (Ont.) where his skill, competitiveness, and grit as well as leadership regularly stood out. He was a valuable contributor to a strong program at Mercyhurst, which has a rich tradition. He is going to be an immediate asset with his intelligence, desire to get into the coaching ranks, and previous experience working as an instructor at quality camps. Everyone who was referenced spoke highly of his demeanor, teamwork, and passion.
"We know we are getting a quality coach who is relatable to our players, future recruits, and knowledgeable about the game."