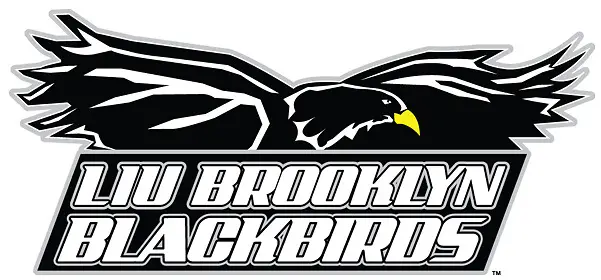 LIU Brooklyn announced Monday afternoon that women's hockey will be the Blackbirds' 20th varsity sport.
In addition, LIU also announced that Rob Morgan has been named the first head coach for the program that is scheduled to start play as a member of the NEWHA in 2019-20.
"We are thrilled to announce the expansion of our athletic department with the addition of women's ice hockey," LIU deputy director of athletics Margaret Alaimo said in a statement. "It affirms our commitment to increasing athletic opportunities for women, and we are excited to welcome Coach Morgan to the LIU family. He has the passion, energy and vision that is needed to build a championship program."
Morgan comes to downtown Brooklyn after spending the past year in China, developing professional women's hockey. He was the head coach of the Vanke Rays professional women's team, one of two Chinese expansion clubs in the CWHL.
The Vanke Rays and the Kunlun Red Star programs were started as a part of creating a successful long-term development plan for women's hockey in China as the nation prepares to host the 2022 Winter Olympics in Beijing. Morgan also served as associate head coach of the Chinese national hockey team.
"We are bringing NCAA Division I hockey to New York City, and I'm so incredibly thankful to our athletics director Brad Cohen and deputy director Margaret Alaimo for the confidence and trust that they have shown in me to serve as LIU Brooklyn's first ever women's hockey coach," Morgan said in a news release.
"It's been my career ambition to be a head coach at the Division I level. I'm so excited to share my knowledge and experiences in building a high-quality NCAA Division I hockey program at LIU Brooklyn."
Prior to his stint in China, Morgan spent two seasons as associate head coach of the Yale women's team.
"I'm so excited to start recruiting to LIU," Morgan added. "We are talking about the epicenter of the world in sports, culture, business and entertainment. Right here in the heart of Brooklyn, LIU has over 150 academic programs and world-class internships, and a genuinely caring faculty and staff that share a strong sense of community."
Prior to his work at Yale, Morgan went 78-49-12 in five seasons as head coach at St. Norbert, earning NCHA Coach of the Year honors after leading the team to a school-record 19 wins in 2013-14. He was named NCAA Division III West Region Coach of the Year after leading the Green Knights to an NCHA title in 2012-13. St. Norbert made its first NCAA Division III tournament appearance that year, falling to No. 1 Plattsburgh in a national quarterfinal game.
Before taking over at St. Norbert, Morgan spent six years at Dartmouth (2003-09), helping the Big Green to five NCAA tournament appearances — including three straight from 2007 through 2009.