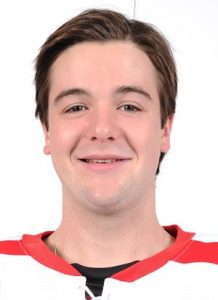 Providence will have seven freshmen in the lineup and one transfer for the upcoming 2018-19 season.
Forward John McDermott appeared in 14 games for Boston University in 2016-17, tallying one assist.
He played for the USHL's Tri-City Storm in 2017-18, posting seven goals and 14 assists for 21 points in 60 games.
McDermott is eligible for the '18-19 campaign for the Friars.