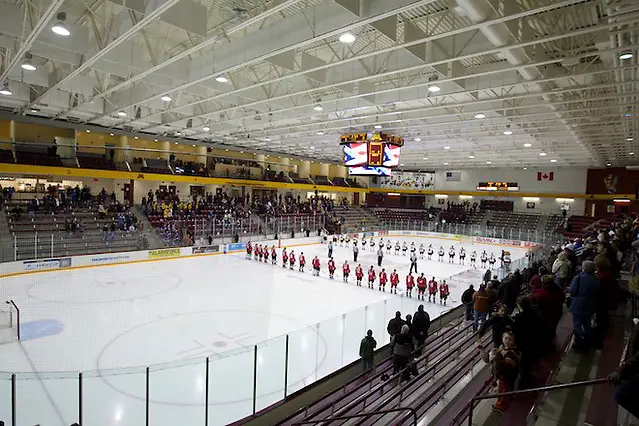 The women's WCHA announced Thursday that the WCHA Final Faceoff championship tournaments of 2020, 2021 and 2022 will be played at Ridder Arena.
The host site for the next three-year championship cycle was made following a vetting process by the league's postseason tournament committee of submitted bids, the committee's subsequent recommendation and a unanimous vote of approval by the WCHA women's league board of directors.
"We have begun to set down strong roots in the Twin Cities area with the WCHA Final Faceoff at Ridder Arena each of the last three seasons, we will continue to foster this growth in 2019 and look forward to building a true championship environment in Minneapolis for our student-athletes and fans through 2022," said WCHA VP and women's commissioner Katie Million in a statement. "Ridder Arena is a storied venue, but also provides top-notch accommodations and is centrally located for the majority of our teams and their fans. I thank the University of Minnesota for their continued partnership and the WCHA postseason tournament committee for their diligence in this process. We are excited to create a proud and lasting legacy of championship women's college hockey in Minneapolis."
"It's an honor to be able to host the next four WCHA Final Faceoff tournaments at Ridder Arena, beginning with the 2019 event," added Minnesota coach Brad Frost. "Our team and staff take great pride in hosting championship events like this, and it presents a great opportunity to showcase the highest level of women's college hockey with the league trophy and an NCAA berth on the line. We look forward to partnering with the WCHA to provide a top-notch experience for the teams and fans alike."
The 2019 event is scheduled for March 9-10, also at Ridder Arena.