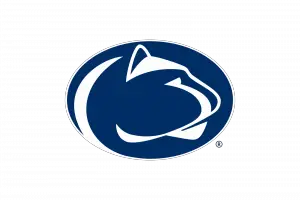 According to The Collegian, the Penn State women's team has suspended nine of its players for the team's season-opening series against Colgate.
The players were suspended for a "violation of the team's core values," according to a statement provided to the Collegian by a Penn State athletics spokesperson.
Penn State athletics did not name the players when asked by the paper, but the nine players not listed in the game's lineup Friday night were Shea Nelson, Loli Fidler, Sophie Slattery, Amy Dobson, Katie Rankin, Olivia Villani, Kate Rydland, Izzy Heminger and Caileah Forrest.
The moves leave the Nittany Lions with just 15 players available.
Penn State lost to Colgate 3-1 Friday night, and the two teams will play again Saturday at 3 p.m.