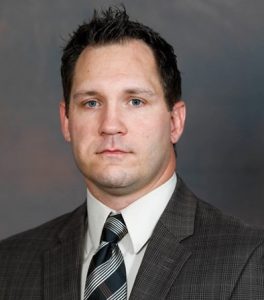 Army West Point has announced the addition of Kris Horn to the staff as the director of hockey operations.
Horn had served as an assistant coach at Brockport for the last two seasons.
"We are all excited that Kris has joined our staff here at West Point," Army coach Brian Riley said in a statement. "I've gotten to know him the last few years and have always been impressed with his work ethic as well as hockey knowledge. I know that he will be a great fit for the Academy and to our program."
Prior to joining the Golden Eagles staff, Horn had a one-year stint at Union.
Horn spent the 2014-15 season as an assistant coach at Hamilton and before that, was an assistant coach for ACHA teams at Oakland, UMass and Michigan State.