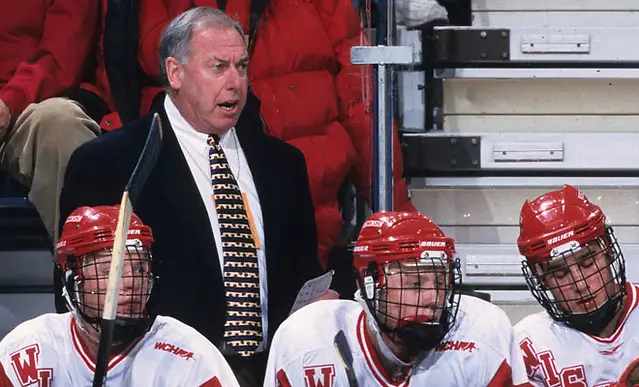 Wisconsin will honor four individuals who were instrumental in the early days of the Kohl Center with the unveiling of a newly-designed Kohl Center Legends Walk on Oct. 17.
The inaugural class will include former men's hockey coach Jeff Sauer (1982-2002).
The celebration will take place inside Gate A of the Kohl Center beginning at 10:45 a.m.
The all-time winningest coach in UW athletics with 489 victories, the late Sauer directed the Wisconsin men's hockey team to two NCAA titles during his 20 years behind the bench. His teams recorded four 30-win seasons and won WCHA titles in 1990 and 2000.
Inducted into the U.S. Hockey Hall of Fame, the UW Athletics Hall of Fame, winner of the NHL's Lester Patrick Award and the USA Hockey Distinguished Achievement Award, Sauer's contributions to hockey "went well beyond his time as a Badger," according to a Wisconsin news release.
Sauer passed away on Feb. 2, 2017, at the age of 73 after a battle with pancreatic cancer.