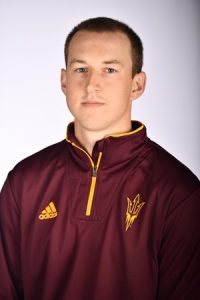 Arizona State junior forward Tyler Busch has been assessed a one-game suspension, effective for the Sun Devils' next Division I game.
The suspension is a result of a cross checking major penalty and game misconduct at the 19:54 mark of the third period last Saturday night against Omaha.
Busch will serve his one-game suspension against Princeton on Friday, Dec. 7. He will be eligible to return on Saturday, Dec. 8.