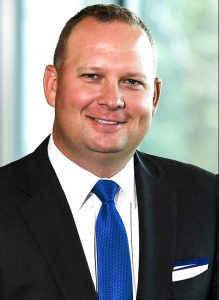 Air Force announced this week that Nathan Pine has been selected as the academy's new director of athletics.
Pine had been in the same role at Holy Cross since 2013.
"I would like to thank Lt. Gen. Silveria and the search committee for their confidence in me," said Pine in a news release. "The Air Force Academy is a special place, and I am excited for the opportunity to lead athletics at this elite institution. This is a tremendous time to build upon the foundation that is already in place within the athletics department.
"The US Air Force Academy brings in some of our nation's best and brightest student-athletes, and the shared responsibility to develop them into leaders for this nation is the cornerstone to everything I want to achieve here."
While at Holy Cross, Pine was responsible for an annual athletic department budget of $32 million, more than 100 full-time employees and more than 700 student-athletes competing across 27 Division I sports. He upheld the highest standards of integrity while focusing on stellar academics, winning multiple NCAA graduation rate honors and a cumulative GPA for all athletes above 3.10 every semester he was there.
During his tenure, the athletic department also saw an unprecedented growth in fundraising, more than doubling the athletic fund over the last four years and raising over $2 million during the 2017-18 academic year.
"I said from the beginning we needed to do this deliberately, the right way, in order to find the best person for such a dynamic and impactful role. I am so excited to have Nate here on the team," added Silveria. "I want to thank Col. Jennifer Block for her leadership of academy athletics since April. I am pleased she will remain in the athletic Department to help during the transition. I also want to thank all of the applicants. We interviewed a lot of talented people for the position.
"We are very excited to solidify this selection and start working towards goals that carry our academy to the next level in Division I athletics and leadership development."