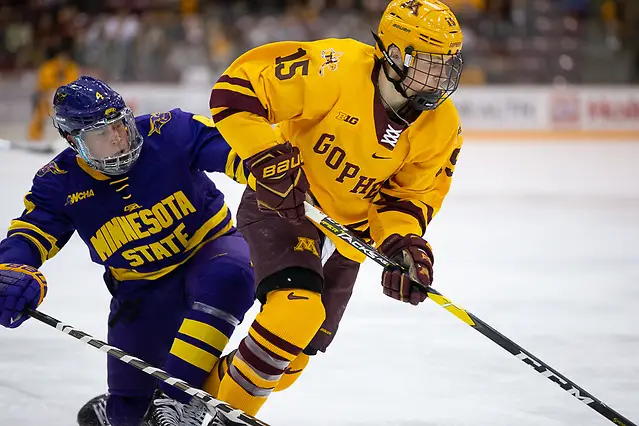 After a two-year hiatus, the Mariucci Classic will return in 2019-20 with a new twist as for the first time in tournament history, all four participating teams come from the state of Minnesota.
The 27th edition of the Mariucci Classic will include Bemidji State, Minnesota, Minnesota State and St. Cloud State. The Mavericks and the Huskies will both be making their first appearances at the Mariucci Classic while the Beavers will be participating for the third time, having finished third in 2000-01 and winning the tournament in 2010-11.
Next year's Mariucci Classic is scheduled for Dec. 28-29, 2019 at 3M Arena at Mariucci. Matchups and other tournament details will be announced at a later date.
With an all-time Mariucci Classic record of 36-13-3 dating back to the inaugural event in 1991-92, the Gophers have won 14 of the previous 26 tournament titles and stand as the defending Mariucci Classic champions after winning the event in 2016-17.