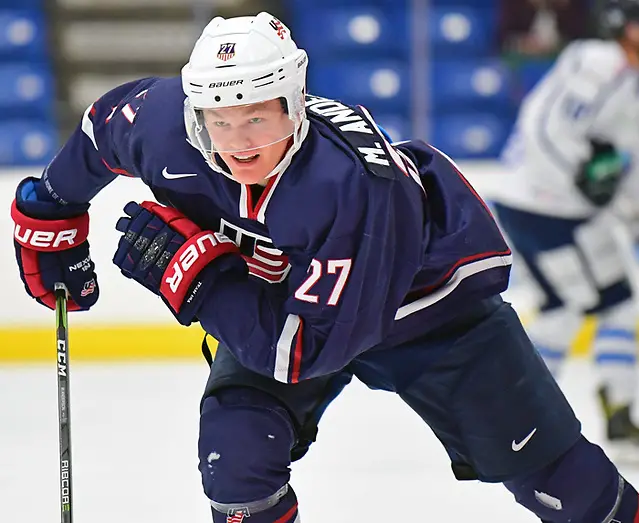 Mikey Anderson (Minnesota Duluth) and Evan Barratt (Penn State) each scored third-period goals as the U.S. National Junior Team defeated Slovakia 2-1 in its opening game of the 2019 IIHF World Junior Championship Wednesday night in Victoria, B.C.
"That game was far from perfect, but good teams have to find ways to win tough games and this team did that here tonight," said Team USA coach Mike Hastings (Minnesota State) in a statement. "If we pay attention to the little things, get all lines rolling, a lot of the challenges we created for ourselves here tonight will get cleaned up.
"Tomorrow, we'll address some detail, regroup and look to put together a good 60 minutes of hockey the next game."
Kyle Keyser (Oshawa Generals) stopped 13 shots to record the win between the pipes.
The U.S. continues preliminary round play on Friday against Kazakhstan at 10:30 p.m. EST.