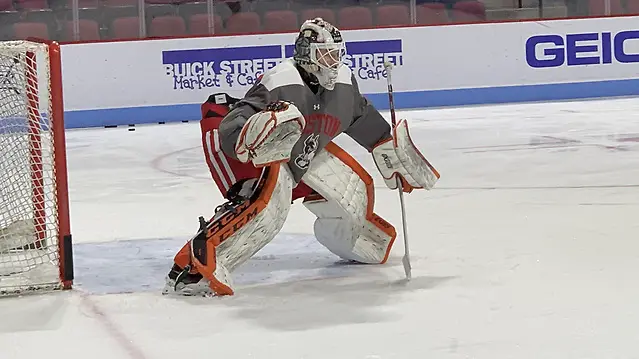 Boston University has added goaltender Vinnie Purpura to its roster for the second half of the 2018-19 season.
Purpura has played in 34 games in the USHL over the past two seasons with the Omaha Lancers and the Youngstown Phantoms.
"Vinnie was a sought-after prospect and we are very fortunate for him to be joining our team after the holiday break," said BU coach Albie O'Connell in a statement. "Vinnie is a great goaltender and an even better person. He has been through the rigors of junior hockey and fought his way to the top with some different stops along the way."
A native of Lemont, Ill., Purpura played for the NAHL's Johnstown Tomahawks during the 2016-17 season and the beginning of last season.
"Vinnie is giant at 6-foot-6 and catches right handed, which is unique," added O'Connell. "We are very excited he is joining us and we will try and make him feel welcome immediately."
The team roster will remain at 26 players as freshman defenseman Dominic Vidoli decided to leave the program after the first semester to play in the USHL.