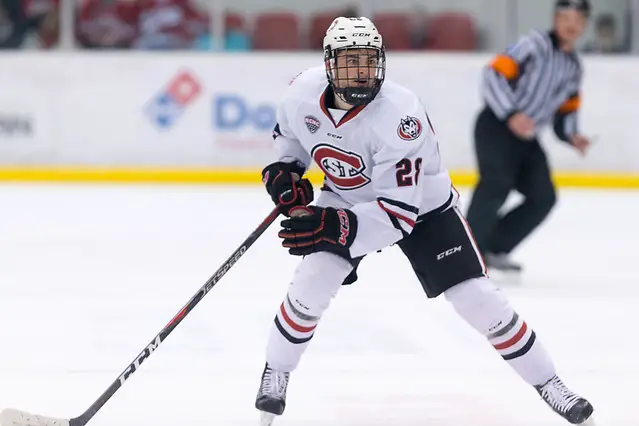 With 25 first-place votes this week, St. Cloud State stays No. 1 in the first USCHO.com Division I Men's Poll since Dec. 10.
Second-ranked Massachusetts earned 22 first-place votes and sits just four voting points behind SCSU (968 to 964).
USCHO.com Division I Men's Poll – Jan. 7, 2019
Denver jumps five spots to No. 3 and garnered the other there first-place nods from the voters.
Ohio State is up three to No. 4, while Minnesota State tumbles five places from No. 3 to No. 8.
The lone new team in the poll is Lake Superior State as the Lakers enter this week's rankings at No. 18.
After getting swept by Canisius, North Dakota – ranked 13th in the last poll – falls out of the top 20.