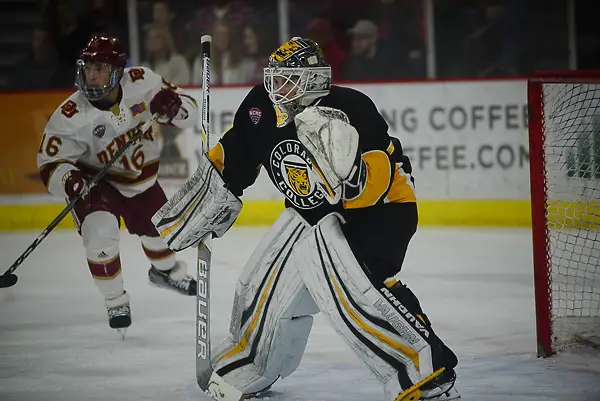 The ECHL's Utah Grizzlies have signed Colorado College junior goaltender Alex Leclerc.
Leclerc played for the Tigers from 2016 to 2019, going 38-55-12 over that span with eight shutouts in 108 games.
He'll graduate in May with a degree in international political economy after only three years at CC.
During the 2018-19 season, the Longueuil, Quebec, native went 17-19-4 with a 2.70 GAA and a .914 save percentage and a pair of shutouts.