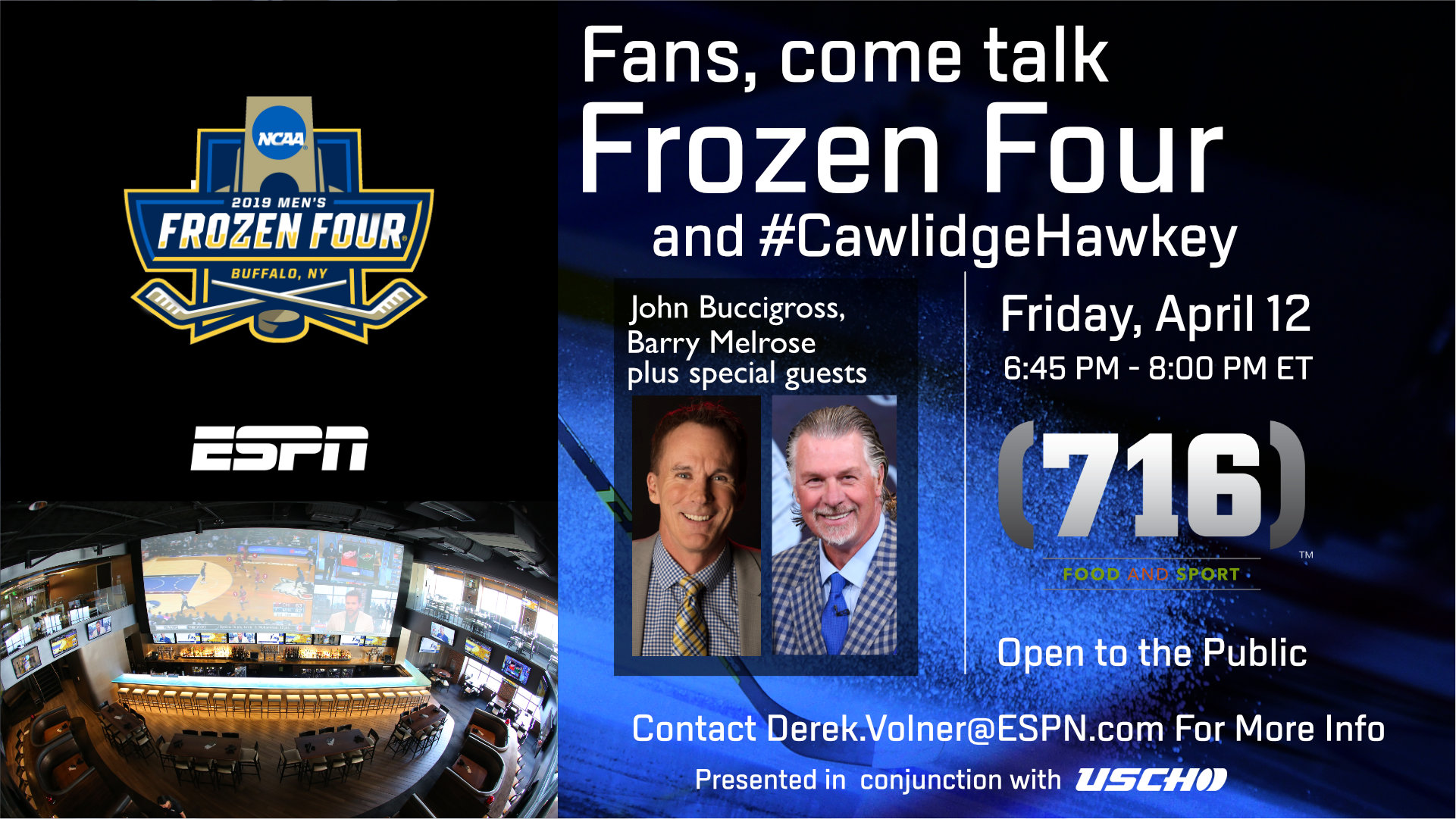 If you'll be in Buffalo for the 2019 NCAA men's Frozen Four, make plans to join us for live USCHO Spotlight podcasts from (716) Food and Sport inside Harborcenter, 7 Scott St.
Here's a schedule of when we'll be on the air (all times Eastern):
Wednesday, April 10: 4-6 p.m.
Thursday, April 11: 1-3 p.m.
Friday, April 12: 6:30-8 p.m., with a simulcast of ESPN's Friday night event featuring John Buccigross and Barry Melrose.
Saturday, April 13: 4-6 p.m.
Stop by to hear hosts Ed Trefzger and Jim Connelly with guests from around the college hockey world. Or if you won't be in Buffalo, check out USCHO's podcasts to listen.
Also, USCHO staff members will be greeting fans at Frozen Fest from 2:30 to 5 p.m. on Thursday before the national semifinals and from 3:30 to 7 p.m. on Saturday before the NCAA championship game.
We'll have giveaways at both the podcasts and Frozen Fest.