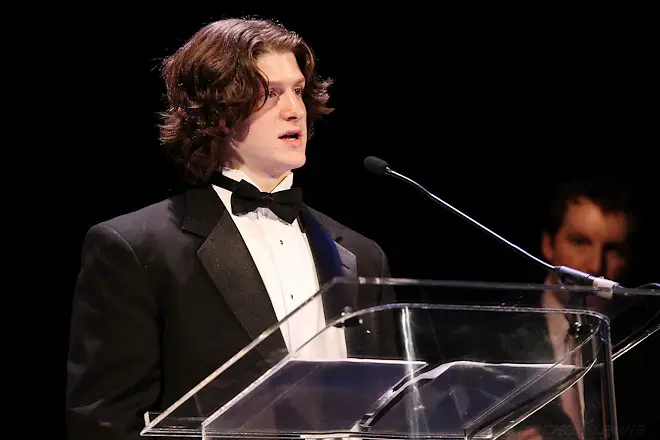 ST. LOUIS — Former Michigan State defenseman Torey Krug has put forth a number of impressive performances offensively for the Boston Bruins on their run to the Stanley Cup Final.
Entering Saturday's pivotal game three against St. Louis with 12 points in 19 games, Krug elevated things to another level.
Krug potted a second-period power-play goal and set up three others as the Bruins routed the host Blues 7-2 to take a 2-1 lead in the best-of-seven series.
The four points set a franchise mark for points by a Bruin in a Stanley Cup Final game and ties Brad Park (twice), Bobby Orr, Carol Vadnais and Zdeno Chara for most points by a defenseman in any postseason game.
Krug's explanation for his play thus far in the postseason is simple.
"Just keep your head down and go to work," said Krug, who played three seasons at Michigan State from 2009 through 2012, amassing 25 goals and 83 points. "Myself and [defensive partner] Brandon Carlo, that's been our motto for a long time.
"It doesn't matter what's going on around us. It doesn't matter what matchup or who you're playing against. You just put your head down and continue to go to work. That's what I'm feeling right now and I'm going to continue to do that."
On Saturday, Krug was a key component of a Bruins power-play unit that was, quite simply, dominant. The power play has been critical throughout the playoffs but looked pedestrian at times in both Games 1 and 2 of the series. On Saturday, that came to life posting a perfect four-for-four on a man advantage.
All four of Krug's points came on the power play, making him the fourth player in NHL history – and only the second defenseman – to record four power-play points in a Stanley Cup Final game.
He joins Jean Beliveau, Denis Potvin and Joe Sakic on that list — some pretty weighty company.
The reason for the power play's success in Game 3, says Krug, was a simplistic but determined approach that the team put forward.
"It was a night where everything went our way," said Krug. "We tried to be more decisive and assertive getting pucks to the net off one or two passes.
"The fact that we knew someone was going to shoot the puck off one or two passes, it allowed our guys to just get to the net in front of the goaltenders eyes and just recover a puck if there was a rebound to be had."
While the power play provided major momentum in the game for the Bruins, the defensive effort that Krug and his fellow blueliners put forth was just as critical.
After a game two loss where the Bruins defense often seemed back on their heels allowing St. Louis' aggressive forecheck to establish, Boston's blueliners transitioned the pucks particularly well, frustrating a St. Louis offense that didn't get nearly the zone time it hoped.
"Your breakouts start with a good gap at the offensive blueline," said Krug. "Our gaps were great tonight. We were able to go back and get pucks. And once we did get it, we were able to make quick decisions. Our wingers were able to battle the pucks out and able to go on odd-man rushes.
"It's not just our defensemen. Our forwards have to be there as support valves and they did a great job."
Krug and the Bruins are now just two wins away from hoisting Lord Stanley's Cup. But don't think that will lead to any overconfidence. The Bruins already had a lead in the series after Game 1 only to watch the Blues battle back the next game.
And Krug and many of his teammates were in this same spot in 2013, leading Chicago 2-1 only to see the Blackhawks rattle off three straight wins to take the title.
This team, though, may have more depth than 2013 as was evident on Saturday with seven different goal scorers and 12 different players recording points.
This time of year, that goes a long way.
"We're going to need [depth] moving forward," said Krug. "Depth has been a strength of this team, starting in the regular season having to play with different lineups. When you have [multiple] contributions, we're a tough team to beat."