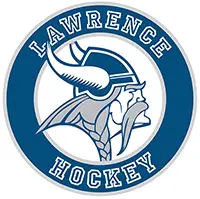 Lawrence is adding women's hockey for the 2020-21 season.
"We are excited to bring intercollegiate NCAA women's ice hockey to Lawrence University with a competitive start date of the 2020-2021 academic year," said Lawrence director of athletics Christyn Abaray in a statement. "The time is right. We can grow our regional footprint, increase the athletics opportunities for women student-athletes and enhance the overall experience of athletics at Lawrence."
The addition of a women's hockey team brings the roster of Lawrence women's sports to 11. Lawrence also has 11 men's teams.
The school is conducting a national search for the program's first head coach.
"We will hire a head coach this summer so that person has the full year to recruit our first varsity women's ice hockey roster and integrate into the athletics department and greater institutional environment," Abaray said. "It truly is an exciting time to be a Viking."
The Lawrence women's team will be the tenth member of the NCHA, also the home of the Viking men's squad.
"The NCHA is extremely pleased and enthusiastic with Lawrence University's decision to sponsor an intercollegiate women's hockey program, bringing membership in the women's division to 10 programs," NCHA commissioner Don Olson said in a news release. "The conference is particularly pleased to have a present conference member initiate competition in women's hockey and add to the strength and depth of the women's division of the NCHA. In addition, Lawrence's decision further establishes the NCHA's leadership in the NCAA Division III hockey community as Lawrence becomes the fourth conference member to initiate sponsorship of women's hockey in the past five years."
The Lawrence women will play at the Appleton Family Ice Center, which has been home to the Lawrence men's team since 1999. The Lawrence women will move into the current quarters of the Viking men's program as an expanded men's locker room, student-athlete lounge, athletic training area and office space are currently under construction on the south side of the building.
This is the first program to be added to Lawrence athletics since men's hockey achieved varsity status in 1986.