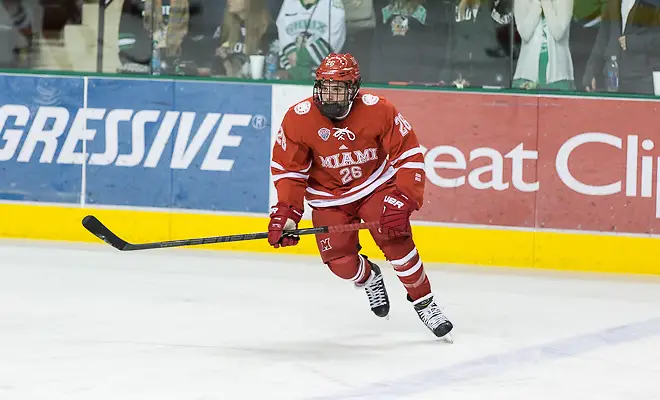 The Aurora men's hockey team announced Tuesday the addition of Justin Greenberg to the coaching staff for the 2019-20 season.
"I am extremely excited to have Justin be a part of our program," Aurora head coach Jason Bloomingburg said in a statement. "I was fortunate to have coached him in juniors where we won a national championship together (with NAHL's Texas Tornado in 2012). He has a high-level hockey mind and a great work ethic. Ultimately, every successful program starts with the people you have and the relationships you build.
"Our student-athletes will benefit greatly from Justin's addition to our program."
Greenberg played four seasons for Miami as a forward, tallying 29 points on six goals and 23 assists from 2013 to 2017. He was a four-time NCHC Academic All-Conference selection while receiving the Steve Cady Most Improved Player award his freshman season.
After his time at Miami, Greenberg played two seasons in the ECHL and SPHL.