The legend of Hockey East commissioner Joe Bertagna, who announced on Monday his tenure as commissioner will conclude at the end of the 2019-20 season after 23 years, is one that is very tough to replace.
But for the next 9-12 months, the executive committee of Hockey East will be charged with replacing Bertagna, the longest-serving commissioner in Division I college hockey history.
It is difficult to tell who the candidates will be, but there is certainly a short list that will make the cut.
Jeff Schulman, athletic director at Vermont and chair of the men's Hockey East executive committee, gave some insight into what the league's athletic directors will look for in its next commissioner.
"As a league, we're really well positioned right now," said Schulman. "The landscape of college hockey and college athletics is ever changing and it's important that we continue to evolve with it if we're going to live up to our aspiration to be the top college hockey conference in the country.
"In terms of what we're looking for, it's unique when you're looking at 11 different athletic directors making the decision and 12 if you add in Holy Cross (a Hockey East member on the women's side only). First and foremost, we're looking for someone's whose values align with our membership. Someone who is committed to creating a framework in which our men's and women's programs can compete at a national championship level without compromising academically.
"We're looking for a visionary, a strategic thinker. Someone who has good organizational skills, who has a high level of financial acumen, who is savvy about media and understands revenue generation. And obviously, it's important that they have a passion for hockey."
Schulman went on to say that it isn't 100 percent necessary that Bertagna's successor comes from college hockey, but added, "they have to understand the sport and be passionate about the game."
Those criteria apply to many, but there is certainly a short list of candidates who will best qualify for this position.
Here, then, are early contenders, in my opinion, to be named to the coveted position: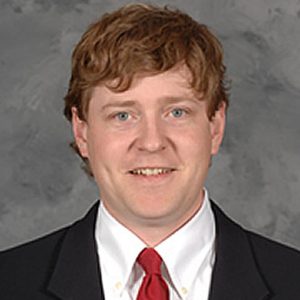 Nate Ewell, currently deputy commissioner of College Hockey Inc.
Ewell is a lifelong college hockey persona. A Princeton graduate and someone who worked in their sports information department, Ewell made much of his collegiate career at Michigan State in the athletic communications department. After MSU, he ran insidecollegehockey.com, a very respected journalism site, before he moved to the Washington Capitals of the NHL where he ended up running the communications department.
After leaving the Capitals, he made his most significant impact on the college hockey game, serving as the Deputy Director of College Hockey Inc., where he helped expand the sport in areas it once struggled to reach.
His administrative qualities are admirable and his presence around the game feels magnanimous. He has strong relationships with existing commissioners which makes him an ideal fit.
Salary may be an issue, depending on the incoming compensation structure, though, unlike many other candidates, Ewell's current salary isn't public through non-profit tax returns.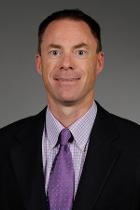 Steve Metcalf, deputy athletic director, University of New Hampshire, chair of the Men's Division I Ice Hockey Committee
If this search were happening five years ago, with no disrespect, I'm not sure if Metcalf would be under serious consideration.
Now, though, Metcalf has to be looked at as a front runner. A long-time New Hampshire athletics executive and, in recent years, deputy athletic director, Metcalf is the most recent chair of the Men's NCAA Division I Ice Hockey committee.
Prior, he ran many of the NCAA Northeast Regionals in Manchester, N.H., which have often been the most successful of the four regional tournaments in each year.
Internally, Metcalf has handled management roles that included major financial responsibilities that a commissioner would undertake. He has also served as New Hampshire's representative on Hockey East's executive committee.
His reported salary in 2018 was a bit over $131,000, according to state documents. The salary of the commissioner's position might need to be negotiable.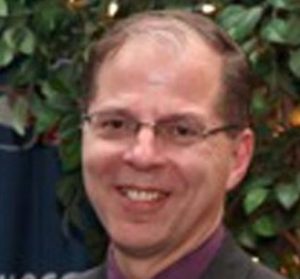 Steve Hagwell, current commissioner, ECAC Hockey; long-time administrator
Could it be imaginable that Hockey East would once again poach the ECAC commissioner? Don't think that it is impossible.
Hagwell understands the inner workings of not just NCAA athletics but also the Division I college hockey structure. He has led a parallel conference for nearly 15 years and developed all of the relationships that you would expect a commissioner to have.
He has served on NCAA committees including the NCAA ice hockey rules committee which solidifies all of his relationships in the national conference.
He has geographically relocated in the past from Cape Cod, Mass. to Albany, N.Y. Who knows if he would once again, but his experience puts him on the radar.
Searches for the ECAC tax documents, and thus Hagwell's salary, did not provide any results. But you should believe it would be competitive to Hockey East and its anticipated compensation.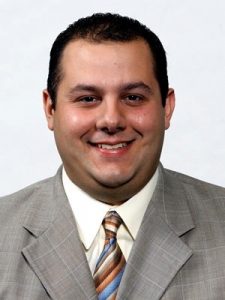 Peter Souris, associate athletic director, UMass Lowell, former associate commissioner at Hockey East
No one that is likely under consideration knows the inner workings of the league more than Souris. His days spent in the league also aligned with some of Hockey East's most successful championship tournaments and the start of key events like Frozen Fenway.
He had an extensive background at New Hampshire while that team had national success and the same can be said for his time at UMass Lowell while that team advanced to many national tournaments.
That participation on a national stage creates a strong network that could propel him to consideration. The major question is whether he can get the support of athletic directors, many of whom have changed in the last half-decade plus since he left Hockey East.
Souris' base pay in 2018 from UMass Lowell was just under $80,000, which certainly would put him within the parameters for the commissioner's pay target based on current compensation.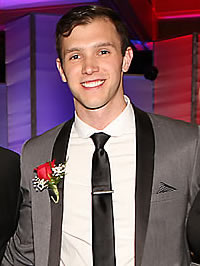 Brian Smith, current associate commissioner of Hockey East
There are currently two associate commissioners of Hockey East, Brian Smith and Kathy Wynters. And while Wynters has many more years experience with both the league and college hockey, Smith is the better positioned to nab the commissioner position.
Smith is young, which could both help and hurt his candidacy. His inexperience will hurt him but the fact that his age could create longevity could be seen as a major plus.
Smith spent some time with USA Hockey and has helped Bertagna with the administration of the American Hockey Coaches Association, creating a strong network. But most athletic directors might see his inexperience as his biggest negative.
Hockey East is not required to release his current salary.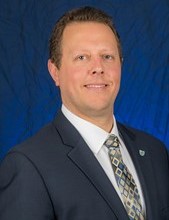 Brad Davis, athletic director Mercyhurst University, former assoc. AD at Merrimack
Davis is probably a long shot for the job, not because of his qualifications, but more so for the fact that his family just moved from the Merrimack campus in North Andover to the lakeshores of Erie, Penn.
That said, Davis has always been a go-getter. While at Merrimack, he oversaw the renovation of the athletic campus, a project that assisted in the school's current move to Division I. And at Mercyhurst, he's undertaken a similar project that will overhaul fields, facilities and the ice arena to make the school better positioned for success.
Because Davis switched jobs this year, his current salary isn't available.
One other thought: the directors could take the approach of separating the men's and women's commissioner position. That would require more compensation, but is not something that is totally out of the realm of possibility.