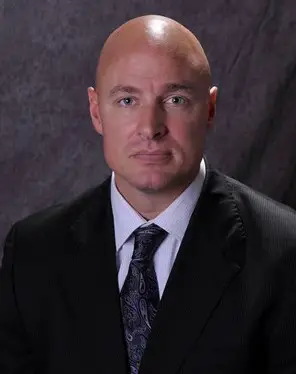 Western Michigan announced Tuesday the hiring of Pat Ferschweiler as the Broncos' associate head coach.
Ferschweiler rejoins the Broncos after spending the past four years as an assistant coach for the Detroit Red Wings and one season as an assistant coach with the AHL's Grand Rapids Griffins.
"We are very excited to welcome back Pat," said WMU head coach Andy Murray in a statement. "He understands what it means to play Bronco hockey and his experience in the NHL only adds to his coaching skills he has grown throughout his career."
Ferschweiler's original stint with WMU began in 2010 when then-head coach Jeff Blashill brought him into the program as an assistant coach.
A 1993 Western Michigan graduate, Ferschweiler played in 116 career games, compiling 95 points on 30 goals and 65 assists and serving as team captain during the 1992-93 season.
Currently, Ferschweiler is with USA Hockey after being named head coach of the U.S. Under-18 Men's Select Team for the 2019 Hlinka Gretzky Cup. The team opens up the tournament in Slovakia on Monday, Aug. 5, against Russia. Ferschweiler was an assistant coach for the team last year and was the head coach of the U.S. Under-17 team at the Five Nations tournament in 2017, leading the team to a gold medal.