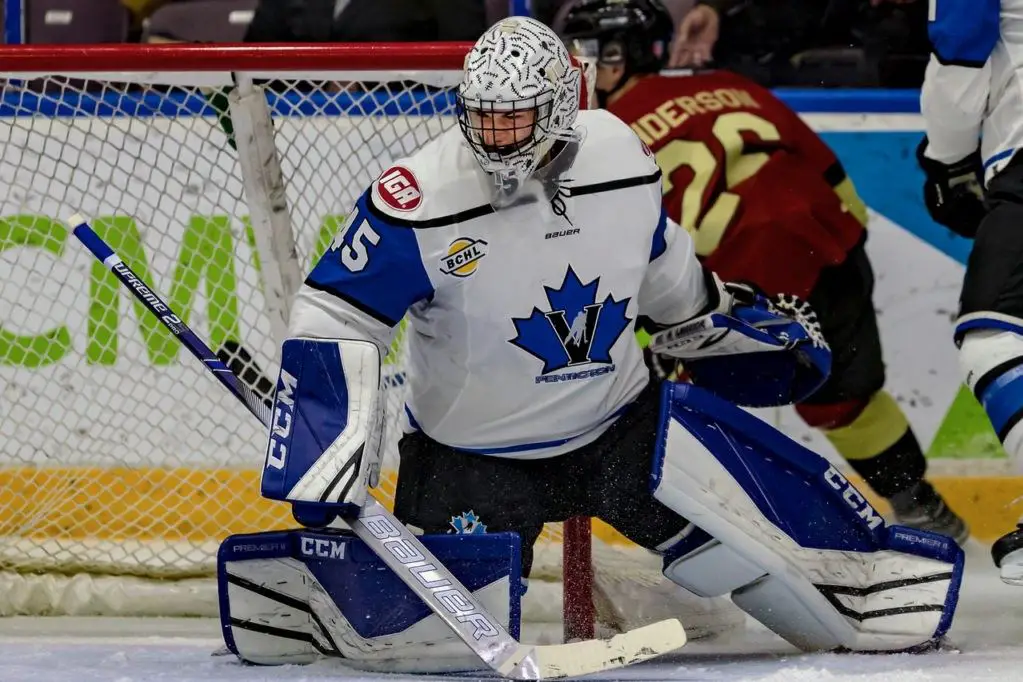 Minnesota announced Tuesday that goaltender Jack LaFontaine has been added to the roster for the 2019-20 season.
The BCHL's top goaltender for the 2018-19 season with the Penticton Vees and a finalist for top goaltender in the Canadian Junior Hockey League, LaFontaine will be immediately eligible to play for the Gophers and will have two years of eligibility remaining.
Prior to joining the Vees, LaFontaine spent two seasons at Michigan, appearing in 22 games and helping the Wolverines reach the 2018 NCAA Frozen Four in St. Paul, Minn.
The Carolina Hurricanes selected LaFontaine in the third round (75th overall) of the 2016 NHL Draft.