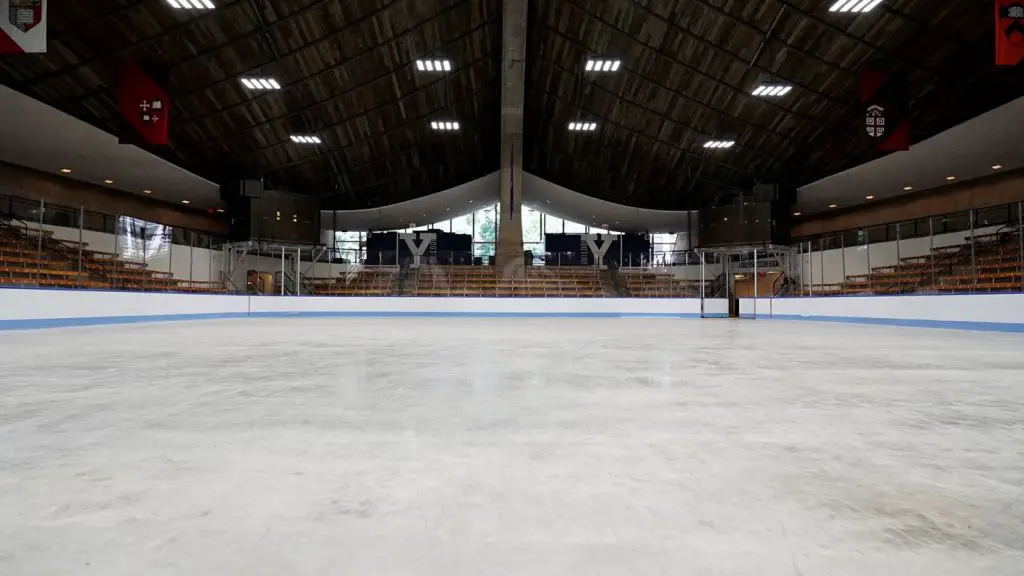 Yale's Ingalls Rink will have a new CheckFlex board system in place for the 2019-20 season.
The new system, which includes seamless acrylic shielding and SoftCap technology, was completed last week. This replaces an older CheckFlex unit with tempered glass.
CheckFlex, the world's only flexible dasher board system and the one most used by NHL venues, has impact absorption and give that starts at the ice level and carries to the top of the glass. The boards are also known as the most consistent in the business for playability.
"The new boards and glass look terrific, but the most important thing is that they are the safest set of boards on the market," Yale men's coach Keith Allain said in a statement. "Our game is an exciting physical game and we would like to keep our young men as safe as possible."
"It's crucial to be able to tell our prospects they are going to compete in the safest environment available," added Bulldogs women's coach Mark Bolding. "Hockey is an exciting but dangerous game with concussion and shoulder injuries a real risk in our sport, and having the new CheckFlex boards is so important to our program."