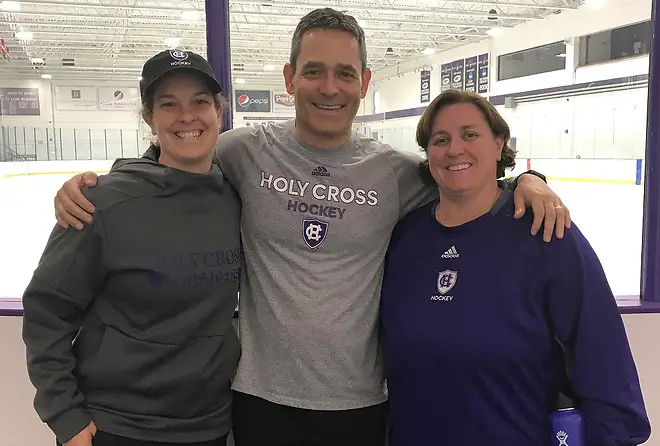 David Berard did not mean to be Davey Downer.
He was just being realistic to one person he knew well about someone else he knew well.
The Holy Cross men's head coach was starting his sixth offseason at the Hart Center. Katie Lachapelle was launching her third year there, and replacing the retired Peter Van Buskirk as the women's head coach.
To fill Lachapelle's old position as associate head coach, her one-person poll yielded a clear frontrunner: Meredith Roth.
"Can you even get her?" Berard remembers asking.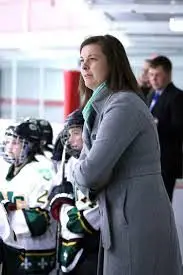 This was coming from someone who had worked down the hall from Roth for nine nonconsecutive years at Providence College. Since their last overlap, Roth had taken her first collegiate head coaching job in the Midwest. She was approaching her fifth season with St. Norbert.
But Lachapelle, another former Friar, knew Roth well enough herself. In the former's formative coaching years and the latter's playing days, the two opposed each other eight times. They stood behind competing benches off and on for a decade and a half thereafter.
Over that time, Lachapelle said in a Monday conference call featuring all three coaches, she was sold on Roth by "Just watching how she always carried herself. Obviously the hockey part, but everything else about her."
Roth's addition would give HC three of the nine Division I hockey coaches with a Providence degree, but the colleges' common threads run deep beyond the rink
Cooperation between New England Catholic schools means Holy Cross graduates are eligible for a PC-hosted two-year teaching program. Meanwhile, several other HC employees previously studied or worked at Providence. That includes first-year athletic director Marcus Blossom, who was hired six weeks after the dogged Lachapelle secured Roth on her staff.
Roth answered a sell similar to the one that brought the other PC-educated puck professors to Worcester's "Hill." From academics to athletics to aesthetics to the doorway downtown, Holy Cross exudes resemblance to Providence. For the women's staffer who would be tasked with spearheading recruitment, it was easy to place herself in prospective players' skates this past spring.
"Your student-athletes are going to be in a good place," she said of the HC experience. "They'll have a formative challenge in a smaller environment…you want them to be comfortable."
All three know what constitutes comfort in a college experience, so much so that two repeatedly returned to their old haunts as professionals. For 24 out of 27 years between 1988 and 2015, at least one of Berard, Lachapelle, or Roth graced PC's campus. Besides a dozen seasons as student-athletes, they combined for 19 as assistant/associate coaches.
Berard, a former goaltender, graduated in 1992, and was back by 1994 as part of Paul Pooley's inaugural staff. After a surprise 1996 Men's Hockey East championship, he went to Lake Superior State for two years, then logged another 13 at Schneider Arena. He later served as PC's director of hockey operations in 2013-14 before the Crusaders summoned him.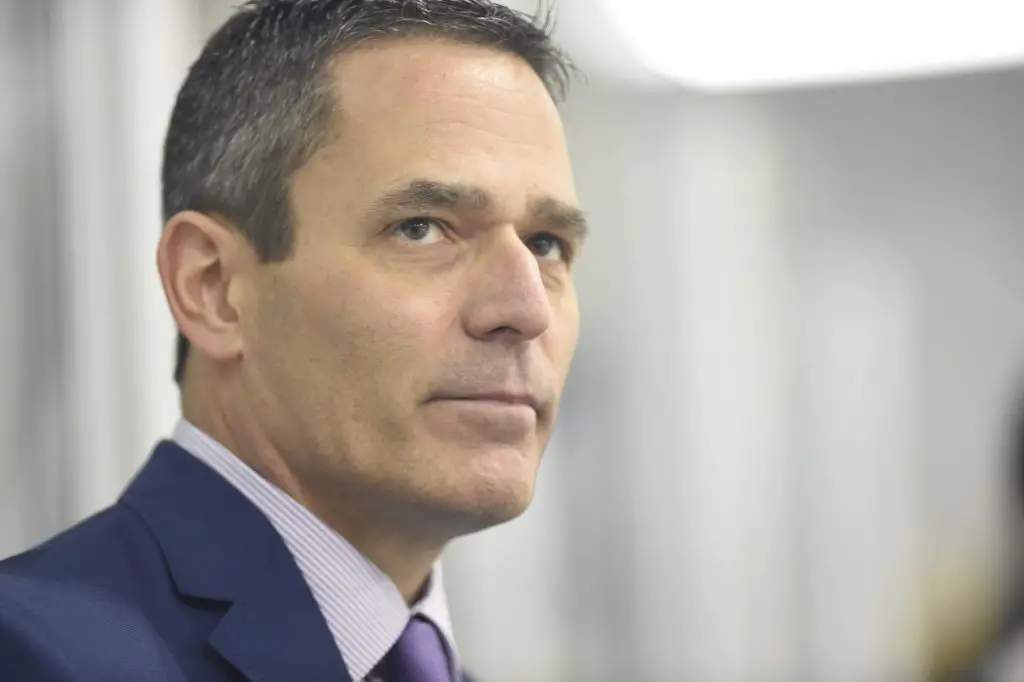 In Monday's chat, the word evolution came from multiple mouths in multiple contexts. Among other topics, it applies to how Lachapelle and Roth alike saw Berard build his resume.
Lachapelle's undergraduate days also coincided with the Providence Renaissance. Downcity developments such as the Providence Bruins, Rhode Island Convention Center, and WaterFire established their cultural moorings. She mildly laments graduating in May 1999, three months too soon to visit the Providence Place Mall.
Roth came a year later as one of the first crucial recruits in Bob Deraney's 19-year tenure. Her tenacity on the blue line keyed PC to its last ECAC pennant in 2002, then the first two Women's Hockey East titles.
Like Berard, Roth came back two years post-graduation for her first Division I coaching job, and first of multiple stints there. As coaches, Berard and Roth overlapped from 2006 to 2010, and again in 2013-14. The last of those seasons was Schneider's first after a comprehensive round of renovations.
In between, Roth pursued her master's at Cortland and volunteered with the program at Cornell. That move had her crossing paths with Lachapelle's Boston University Terriers in back-to-back NCAA tournaments. In her second stint at Providence, the Friars fell to BU in two conference playoffs.
"Katie's had tremendous success at BU and everywhere she's been," said Roth, referencing a 20-year career at five schools. "It's way more fun to work together to build this type of program."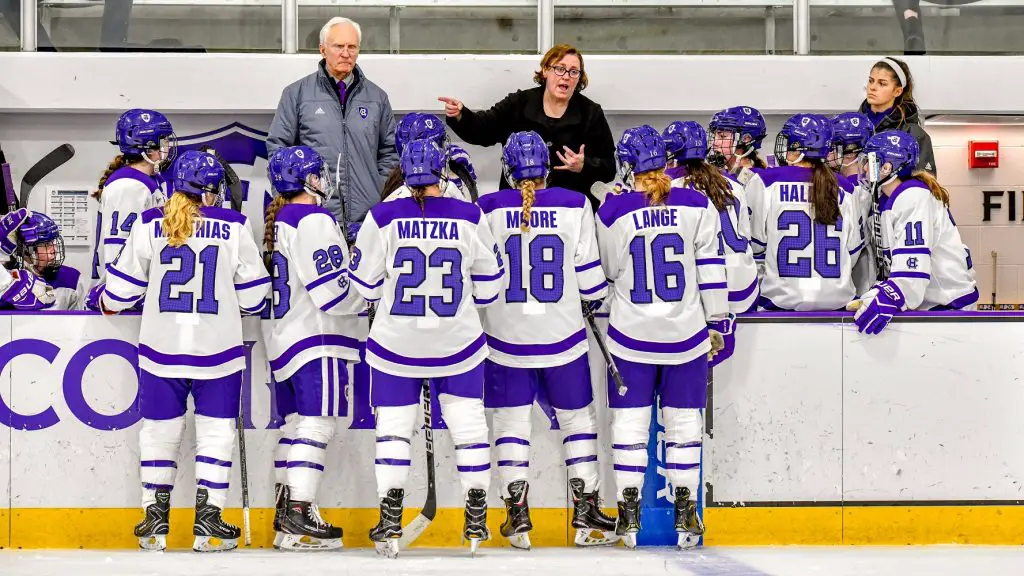 The Crusader women have commenced their second season in Division I, joining PC in Hockey East. Around town, Lachapelle senses a budding regeneration of Worcester's own, highlighting the city's growing culinary scene. Worcester will also gain a high-end minor-league sports entity in 2021, ironically pilfering the Pawtucket Red Sox from Rhode Island.
Like PC, HC grants its residents the power to indulge in or ignore the locale's louder establishments,
"You can get around anywhere on campus in 10 minutes," said Berard, "and you just need to walk." Depending on where you walk, distinctive features of the city's skyline come into view.
With populations each hovering around 180,000, Providence and Worcester wage a perpetual footrace for New England's second-largest city. But their compact Catholic campuses with undergraduate enrollments below 4,000 are conducive to community bonding and more meaningful exploration beyond one's niche.
And then there is the precedent the three former Friars want their Crusaders to emulate in the arena. PC hockey is a strong second to basketball on the school's sports hierarchy, and in the 1950s and '60s, former Holy Cross hoopster Joe Mullaney coached the Friars to the national name recognition they have sustained since.
"I'm a Providence grad, but I bleed purple now," said Berard, affirming his desire to reverse the school's roles in another winter venue.
As he seeks HC's first NCAA tournament bid since 2006, Berard cites Nate Leaman's little-school-that-could storybook at Schneider as influence. Lachapelle and Roth have their roots and their live-in neighbor alike to ape.
"As the season goes on here, we'll be picking each other's brain a little bit more," Lachapelle pledged.