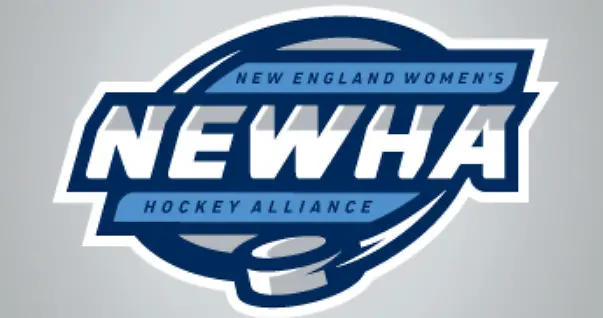 This is the first season the New England Women's Hockey Alliance (NEWHA) will officially compete at the NCAA level. The conference is comprised of two Division I teams – Sacred Heart and LIU-Brooklyn – and four Division II teams – Franklin Pierce, Post, St. Anselm and St. Michael's.
Per NCAA guidelines, the women's hockey National Collegiate championship is a combined championship opportunity open to all Division I and Division II programs that sponsor the sport. Once NEWHA has had two years of competition with the same six teams, they can be eligible for the post-season and an auto-bid. NEWHA member institutions agreed to adhere to NCAA Division I recruiting rules and offering athletic scholarships this season.
St. Anselm won the conference tournament last season and were the preseason coaches pick. Both Sacred Heart and Franklin Pierce have the pieces they'll need to compete with the Hawks, but it's probably St. Anselm's conference to lose.
Franklin Pierce
Last Season
20-10-1, -7-1 (third). Lost to St. Anselm in the NEWHA championship game.
Names to Know
Junior Haley Parker led the team in scoring last season. She was an all-NEWHA First Team selection as she led the conference in points (40) and assists (23). Both totals also set single-season program records.
Sophomore goalie Emme Ostrander had the majority of starts in the net. She was an all-Rookie Team selection after leading the conference with a .938 save percentage. Her 1.43 goals against average was second in the conference.
What to Watch For
Three of the four top scorers in the conference play at Franklin Pierce, but the team ended up third in total offense, averaging 3.42 goals per game.
They were 0-5 against St. Anselm and were out-scored 21-6 in those games. There's so much to like about what Franklin Pierce does on the ice, but they have to find a way to take that next step and reach another level in their game.
Crystal Ball
I have Franklin Pierce finishing third.
Long Island University-Brooklyn
Last Season
This is the first year for this program.
Names to Know
Head Coach Rob Morgan most recently spent time in China as the head coach of the CWHL Vanke Rays. Prior to that he was an Associate Head Coach at Yale. Sam Faber and Nicole Renault join him as assistant coaches.
Morgan Schauer is the lone upperclassmen on the team. A transfer from Robert Morris, she brings much-needed experience and leadership to this team.
Grace Dima is a sophomore transfer from St. Lawrence.
Kenzie Harmison, Alva Johnsson, Linn Thomsen and Paula Bergström come in as 20-year-old rookies, bringing some maturity and experience that this young program will be able to benefit from.
What to Watch For
This brand new program is bound to have some growing pains with a roster that's made almost entirely of freshmen, but they are also a unique college program in the heart of New York City. That will be a recruiting boon and puts the college game in a community that previously isn't as familiar with it. They begin their program with games against Connecticut, Wisconsin and Yale. It's likely to be a rough transition into NCAA play.
Crystal Ball
I expect LIU-Brooklyn to finish fourth, but we don't really know what this team is capable of.
Post
Last Season
6-27-0, 1-15-0 (fifth). Lost to St. Michael's in the first round of the NEWHA tournament.
Names to Know
Senior Kendall Fitzgerald led the team with 12 points last season.
Three goalies split time in the net for Post last season. Sophomore Kaitlyn Daly earned the most minutes, with senior Jenna Baumgartner just behind her. Freshman Kirstin Smith also earned nine starts.
What to Watch For
The Eagles have only had a program for a few years and the pains of growing a new program are still evident. Post has a lot of work today to be competitive with the rest of the conference, but being legitimized by the NCAA this season should help them raise their profile.
Crystal Ball
I think Post finishes sixth.
Sacred Heart
Last Season
20-8-4, 9-4-3 (second). Lost to Franklin Pierce in a NEWHA semifinal.
Names to Know
Senior Olivia Bryant was the NEWHA Defensive Player of the Year.
Sophomore Anna Klein was named Co-Rookie of the Year.
Senior Jayne Lewis led the Pioneers with 19 goals and 18 assists.
What to Watch For
The Pioneers graduated last year's NEWHA goalie of the year. Junior Kayla Walewski and Sophomore Frankie Sanchez each saw minimal time in net last season, so this should be a wide open fight for starting time. There are four goalies on the roster, but this is a huge question mark for the Pioneers until the find someone that they can consistently trust back there.
Crystal Ball
I have Sacred Heart second. I think there's the opportunity for them to push St. Anselm, but I won't feel secure in saying that until we know how their goalie corps fares.
St. Anselm
Last Season
25-3-1, 15-0-1 (first). Beat Franklin Piece in the NEWHA championship game.
Names to Know
Junior Katy Meehan was the NEWHA Player of the Year last season. She led the league and her team in scoring.
Junior Amanda Conger was named Most Outstanding Player of the entire 2019 NEWHA Tournament after scoring three goals and tallying four assists in two games and scoring the game-winner in each contest to lead her team to the title.
What to Watch For
Nine of the top 15 scorers in the conference play for St. Anselm. Franklin Pierce and Sacred Heart have higher-individual scorers, but from top to bottom, St. Anselm absolutely overwhelms the competition.
Coach Kerstin Matthews is entering her 12th season leading the Hawks. She has seven 20-win seasons, including five in the last six seasons. Her teams have won five postseason tournament titles and finished as the runner-up on three other occasions.

Crystal Ball
It seems like St. Anselm is primed to repeat as NEWHA champions.
St. Michael's
Last Season
7-17-1, 4-11-1 (fourth). Lost to St. Anselm in a NEWHA semifinal.
Names to Know
Senior Jordan Monbouquette led the team with nine goals.
Sophomore Maddie Gervais led the team with 14 points.
What to Watch For
This is an experienced Purple Knights team that returns their top four scorers and has just five freshmen this season. They use a goalie platoon and are a team that gets a lot of offense from their blue line. That being said, they aren't very offensively prolific. They'll need to find a way to get more pucks to net if they're going to move up in the NEWHA standings.
Crystal Ball
I have St. Michael's finishing fifth.