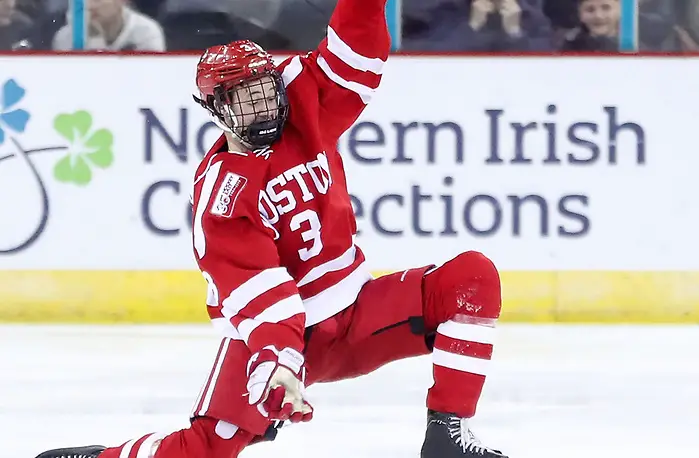 According to the Daily Free Press, Boston University junior forward Ty Amonte will miss the entire 2019-20 season with an upper-body injury.
The report adds that Amonte will return for the 2020-21 season as a redshirt junior if his recovery goes as expected.
As a sophomore last season, Amonte registered eight goals and eight assists for 16 points in 37 games.