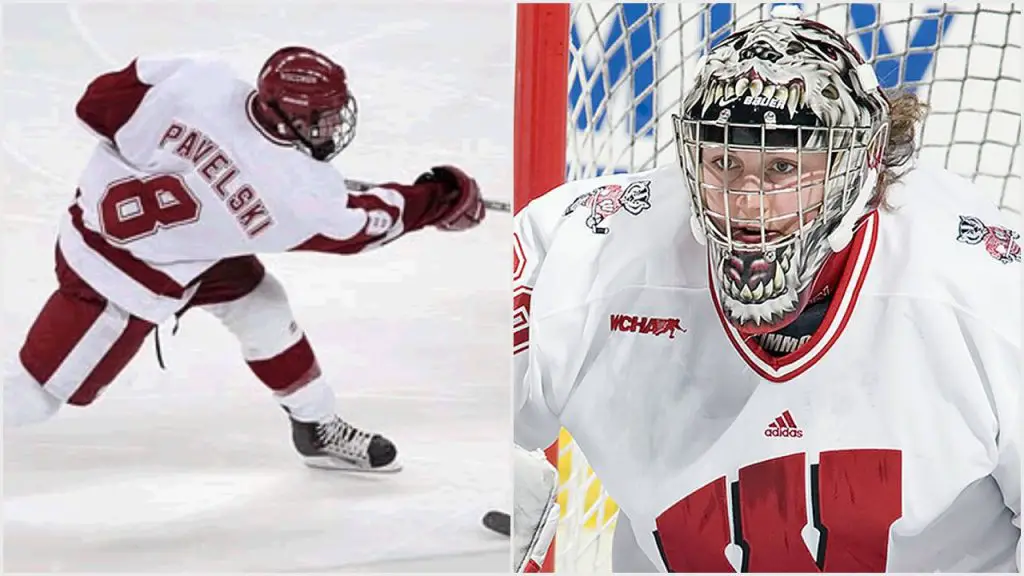 Two former Wisconsin hockey players have been added to the Legends Walk on the first level concourse of the Kohl Center.
Joe Pavelski (men's hockey) and Jessie Vetter (women's hockey) each now have a permanent spot on the concourse inside the building where "they cemented their legacies as some of the greatest performers in the facility's history," according to a UW news release.
The Kohl Center Legends Walk features permanent medallions inserted into the terrazzo concourse floor. Each medallion includes an individual's name, years played/coached and some brief information about them.
Last year, former men's coach Jeff Sauer was recognized, along with the building's namesake, Sen. Herb Kohl.
The four new medallions are already in the floor and each individual will be recognized at different points in the coming months. Four of the eight total medallions are inside Gate B of the Kohl Center, while the other four are on the opposite side of the facility.
Over time, the Legends Walk will give the Kohl Center a "walk of fame" style addition while staying with the existing terrazzo flooring that has been in the facility since it was opened in 1998.