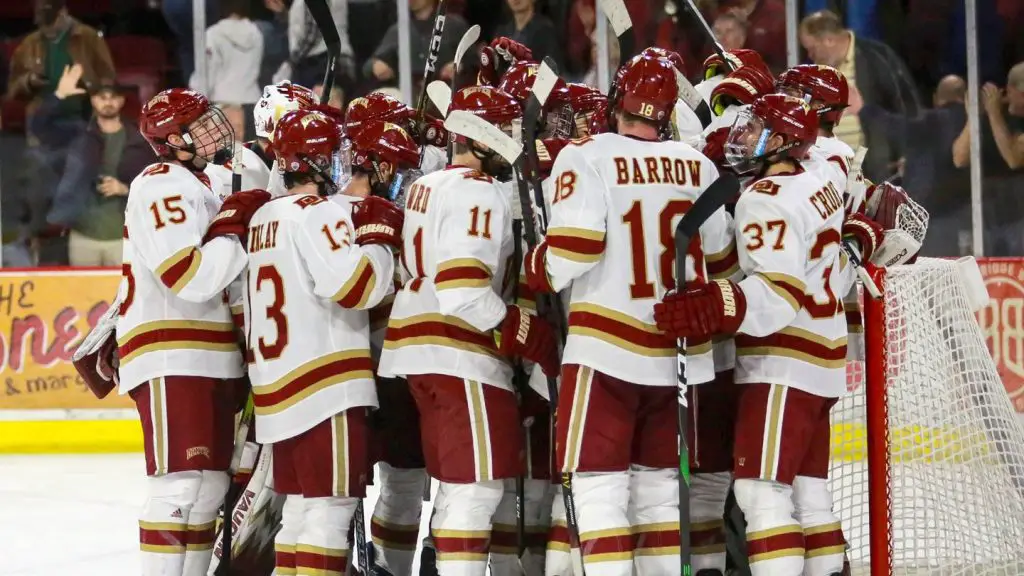 After sweeping then-No. 6 Boston College, Denver remains the top-ranked team in this week's USCHO.com Division I Men's Poll.
The Pioneers earned 47 of 50 first-place votes.
Second-ranked Minnesota State picked up the other three first-place votes and holds steady at No. 2.
Massachusetts jumps one spot this week to No. 3, Cornell is up one to No. 4 and Notre Dame rises two spots to sit No. 5 this week.
USCHO.com Division I Men's Poll – Oct. 21, 2019
Wisconsin moves up 11 places to No. 6 after sweeping former No. 3 Minnesota Duluth, which falls to No. 8. Providence is up six to No. 7, Quinnipiac falls one to No. 9 and Boston College falls four to No. 10.
New to the rankings this week are Bowling Green (No. 17) and Minnesota (No. 20).
A total of 15 other teams received votes in this week's rankings.
The USCHO.com Poll consists of 50 voters, including coaches and beat writers and sports professionals from across the country.