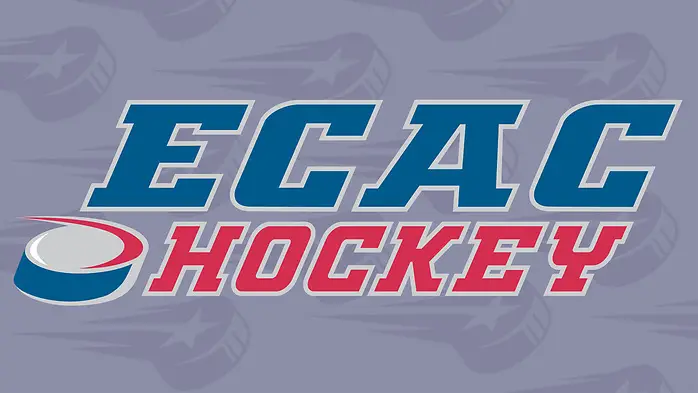 For the second weekend in a row, it's all conference games on the schedule in ECAC Hockey. Here are the games set for this weekend. All start at 7 p.m.
Nate
Last week: 9-2-1
Overall: 34-24-5
Mark
Last week: 9-2-1
Overall: 32-26-5
Friday, Nov. 15
Harvard at Brown
Nate: Brown is off to a respectable start, but Harvard has been very impressive in the early going. Harvard 4-2
Mark: Bears won the first meeting in 1898, haven't had much luck against the Crimson since, but they pull out a win here. Brown 4-2
Cornell at Clarkson
Nate:  Clarkson is playing well, but the Big Red are on another level right now. Cornell 4-2
Mark: The Big Red exact a (small) measure of payback for losing the ECAC title game to the Golden Knights last season. Cornell 3-1
Rensselaer at Princeton
Nate: RPI is averaging more than three goals a game this season while Princeton was shut down offensively last weekend after scoring ten times in its first two games. Rensselaer 4-1
Mark: In a meeting of two not-very-good possession teams, Tigers prevail on home ice. Princeton 4-2
Union at Quinnipiac                      
Nate: Both teams have struggled lately, but I think Quinnipiac has a deeper lineup. Quinnipiac 5-3
Mark: Bobcats are in a 0-3-1 slide. Dutchmen are first team in country to 10 losses. Quinnipiac 4-1
Colgate at St. Lawrence
Nate: The Raiders have struggled offensively this season, while St. Lawrence has given up at least three goals in three of its last four games. I think the Saints defense will get back on track Friday. St. Lawrence 3-1
Mark: In a battle of goal-starved teams, it's a race to two. St. Lawrence 2-1
Dartmouth at Yale
Nate: The Big Green rebounded from a tough opening weekend with a win and a tie last weekend, while Yale has lost three in a row. Dartmouth 4-2
Mark: The Big Green have won four in a row against the Bulldogs, including two straight in New Haven. Dartmouth 5-3
Saturday, November 16:
Dartmouth at Brown
Nate: Both teams average three goals a game, but the Bears have been better defensively.  Brown 4-3
Mark: Bears had the Big Green's number last season and they keep it going. Brown 4-1
Colgate at Clarkson
Nate: Not sure if the Raiders can keep pace with the Golden Knights, who are one of the top teams in the league. Clarkson 5-1
Mark: Heading into the weekend, Colgate was scoring on 4.8 percent of their shots. Clarkson was twice as good at 9.6 percent. Clarkson 3-2
Union at Princeton
Nate: Neither team is coming off a great weekend, but the Tigers have won three of the last four against the Dutchmen. Princeton 3-1
Mark: The Dutchmen go into Hobey Baker Rink and take two points. Union 4-3
Rensselaer at Quinnipiac
Nate:  Like Mark said below, the all-time series is tilted in the Bobcats favor. Despite its recent struggles, Quinnipiac gets a win on its home ice. Quinnipiac 5-4
Mark: Wins against Quinnipiac have been few and far between for the Engineers, but they pull one out here. 6-4.
Cornell at St. Lawrence
Nate: The Saints have shown some promise under first-year coach Brent Brekke, but Cornell is loaded with talent throughout its lineup. Cornell 4-1
Mark: Big Red are too strong for rebuilding Saints. Cornell 5-2
Harvard at Yale
Nate:  Harvard is still working on a few things early in the year, but the Crimson have still looked pretty sharp. Harvard 6-2
Mark: The ride home from New Haven goes down a lot easier after a win. Harvard 5-2