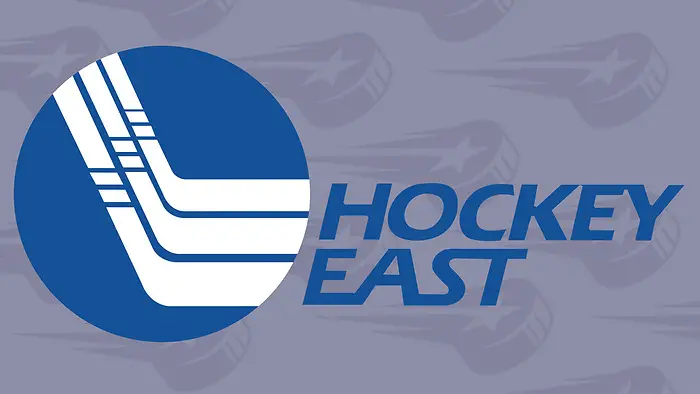 It was nice to move ahead of Jim another two games, but you just know he's going to come roaring back.
Jim last week: 5-4-1
Dave last week: 7-2-1
Jim to date: 42-29-11
Dave to date: 48-23-11
Friday-Saturday, November 22-23
Maine at Northeastern
Both teams are coming off strong weekends. Maine swept New Hampshire at home, while Northeastern secured a split with Providence by taking the Saturday night tilt, 7-3. Home ice has been a key factor for both the Black Bears (5-0-1 at Alfond) and the Huskies (3-1-1 at Matthews), but they've been roughly .500 teams on the road. With both of this weekend's games in the Huskies' barn, they look like the favorite.
Dave: NU 4, Maine 2; NU 5, Maine 4 (OT)
Jim: Maine 3, NU 2; NU 5, Maine 3
Merrimack vs. Massachusetts
Merrimack was off last weekend, but was a creditable 1-1-1 in its previous three. Based on the scoreboard, UMass fared no better, splitting with Boston University. Closer inspection, however, reveals that the Minutemen outshot BU 52-22 in the loss, and then 40-17 in the win. Small wonder Greg Carvel was happy with his team's play. And if UMass can dominate like that against BU, it could get ugly against Merrimack.
Dave: UMass 6, MC 1; UMass 5, MC 1
Jim: UMass 5, MC 1; UMass 4, MC 1
Providence vs. UConn
It feels as though Providence has a better record than 6-4-2, and it feels like UConn is further behind than 3-5-2. But while the Friars were splitting with Northeastern, UConn was stunning UMass Lowell, taking three of four points. So the gap has been narrowed.  The deciding factor will likely be Providence's league-best power play (30.6 percent) against UConn's league-worst penalty kill (68.6).
Dave: PC 3, UConn 1; PC 4, UConn 1
Jim: PC 3, UConn 1; UConn 3, PC 2
Vermont at Boston University
Vermont sits in the Hockey East cellar with not even a single league point to its credit (and is 1-7-0 overall). The Catamounts rank a distant last in team offense (1.25 goals per game) and have a power play (a stunning 3.4 percent) that would have to improve mightily to be called anemic.  BU has been scoring plenty, but also giving up a lot. We'll have to see if that generosity extends even to the Catamounts.
Dave: BU 4, UVM 0; BU 5, UVM 1
Jim: BU 4, UVM 1; BU 4, UVM 2
Michigan at New Hampshire
How the mighty have fallen! Michigan comes East in last place in the Big Ten (0-5-1). The Wolverines are 0-6-1 overall in their last seven. Meanwhile, UNH is licking its wounds after a lost weekend up at Alfond against the rival Black Bears. Before that, however, the Wildcats had won three straight, including a toppling of UMass. The UNH power play (27.3 percent) will be a formidable weapon, as will be home ice where the Wildcats are 3-0-0 while the Wolverines are 0-4-0 on the road.
Dave: UNH 4, Michigan 2; UNH 5, Michigan 2
Jim: UNH 4, Michigan 2; UNH 3, Michigan 2
Tuesday, November 26
Yale at Boston College
Yale is off to a rough start, 1-5-0 while being outscored 25-11. As if to make matters worse, that lone win came in the opening game; it's been all losses since. Boston College has been at the other end of the spectrum, extending its winning streak to five games last weekend with coach Jerry York still on the bench despite the Hall of Fame induction ceremonies getting started without him. (See this week's column for more on that.) At least on paper, this looks like a serious mismatch.
Dave: BC 4, Yale 1
Jim: BC 5, Yale 1
Sacred Heart at Boston University
The days are gone when matchups against Atlantic Hockey teams were gimmes. Sacred Heart comes in with a three-game road winning streak over Holy Cross and RIT. And even though BU has the loftier pedigree, the Terriers have only a single win in their last six contests. They could be ripe for the picking.
Dave: BU 3, SHU 2 (OT)
Jim: BU 3, SHU 2