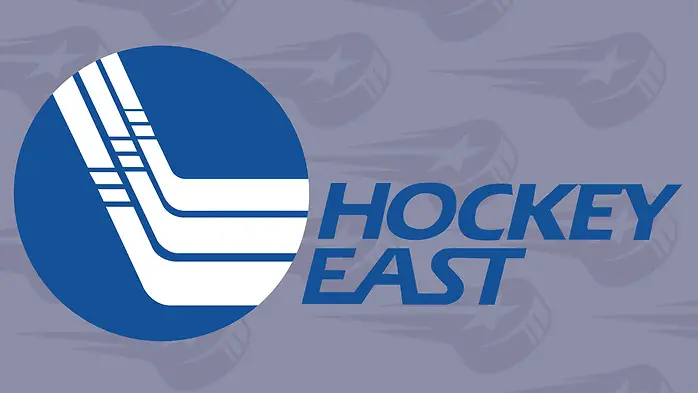 Happy Thanksgiving to our readers (if you're reading on Thursday) or Happy Indigestion Day (if you're reading on Friday).
Dave has taken such a massive lead at this point (eight games) it will be hard to come back, even with about half a season remaining. I'll try, though.
Jim last week: 5-4-3
Jim to date: 47-33-14
Dave last week: 7-2-3
Dave to date: 55-25-14
Friday, November 29
Friendship Four (Belfast, N.I.)
Northestern vs. New Hampshire
These two teams traveled overseas to play a league game in the fifth edition of the Friendship Four. Northeastern has the experience having played in this event in 2015, while this is New Hampshire's first visit. That, alone, could be a difference maker.
Jim's pick: NU 4, UNH 2
Dave's pick: NU 4, UNH 3
The Turkey Leg Classic (Lowell and N. Andover, Mass.)
Rensselaer at UMass Lowell
The River Hawks are coming off a bye week after having their first significant stumble of the season, a tie and loss vs. UConn. RPI is 0-3 against nationally-ranked opponents but played all three – UMass, Harvard and Clarkson very tough. Keep an eye on Lowell's freshmen, many of whom were very strong in the first 14 games of the season.
Jim's pick: UML 3, RPI 2
Dave's pick: UML 3, RPI 1
Penn State at Merrimack
The Nittany Lions high-flying offense rolls into a building that is known to slow down even this fastest and most-potent teams. Merrimack enters after playing UMass very tough last weekend, earning a tie on Friday and a tough 3-2 loss at home on Saturday.
Jim's pick: PSU 4, MC 1
Dave's pick: PSU 5, MC 2
Boston College at Harvard
The undefeated Crimson will take its perfect record into a battle with Beanpot rival, Boston College in a Black Friday matinee. Everything has worked thus far for Harvard, while Boston College has played very well of late, winning its last five contests.
Jim's pick: BC 3, HU 2
Dave's pick: HU 4, BC 2
Saturday, November 30
Friendship Four (Belfast, N.I.)
Championship and third-place games
Northeastern and UNH will branch out of Hockey East to play either Colgate or Princeton on Saturday. Someone will take home the Belpot Trophy, which has been claimed twice by Hockey East schools (UMass Lowell and Vermont) and twice by ECAC schools (Union, Clarkson). We will pick all possible matchups.
Jim's picks: UNH 3, Colgate 2, UNH 4, PU 3; NU 4, Colgate 2, NU 5, PU 3
Dave's picks: UNH 3, Colgate 2, UNH 4, PU 2; NU 4, Colgate 3, NU 4, PU 2
The Turkey Leg Classic (Lowell and N. Andover, Mass.)
Penn State at UMass Lowell
The two favorites in this pre-determined matchup tournament would make things easy if they each win on Friday. If so, this sets up a showdown in Lowell for the trophy. This could be a very interesting matchup as with Penn State's second-ranked offense and a Lowell defense ranked seventh in the nation.
Jim's pick: UML 4, PSU 3
Dave's pick: PSU 4, UML 3
Rensselaer at Merrimack
Both of these teams are going to come into this game looking for wins. Both have had flashes of brilliance this season, but the outcomes simply haven't been positive enough. Hard to tell if either team has the advantage here. But certainly this should be a competitive battle.
Jim's pick: MC 4, RPI 2
Dave's pick: RPI 3, MC 2
Brown at Providence (The Mayor's Cup, Providence, R.I.)
The Friars on paper are a strong favorite in this one. But that often doesn't matter in this crosstown rivalry. Brown will be anxious to get back on the ice after getting shutout by Bentley on Tuesday night, 1-0, in a game where they mustered just 17 shots. Providence looks to find consistency having gone 1-1-1 in their last three games.
Jim's pick: PC 5, Brown 2
Dave's pick: PC 4, Brown 2
Cornell vs. Boston University (Red Hot Hockey, Madison Square Garden, New York)
Similar to Brown above, Boston University is dying to get back to playing after an 4-0 loss at home to Sacred Heart on Thursday. No better team to get motivated to play than one of the Terriers biggest rivals, Cornell. The Big Red are perfect through eight games, and have mowed down some impressive opponents. Could this be the upset of the weekend?
Jim's pick: BU 3, Cornell 2
Dave's pick: Cornell 4, BU 2
Friday and Saturday, November 29-30
Miami at Connecticut
UConn has played its best hockey over the last two weekends, earning a win and tie against Lowell and taking a point, but playing tough, Providence. The same can be said for Miami which split with Minnesota Duluth then earned a tie and win against Omaha. UConn has been a very good home team this season.
Jim's pick: UConn 4, Miami 2; UConn 3, Miami 2
Dave's pick: Miami 4 UConn 3 (OT); Miami 3, UConn 2
Massachusetts vs. Quinnipiac (at QU on Fri., at UMass on Sat.)
For the third consecutive season, these two I-91 rivals meet in non-league play. Quinnipiac was one of the few blemishes on the UMass schedule last season. But this year's Quinnipiac team hasn't lived up to normal expectations. UMass has been consistent and led by strong goaltending.
Jim's pick: UMass 3, QU 2; UMass 5, QU 2
Dave's pick: UMass 4, QU 3; UMass 5, QU 2
Maine at St. Lawrence
St. Lawrence has just one win in its last eight games, while Maine is coming off the only weekend it has been swept, last week's two losses at Northeastern. Maine has not been the greatest road team, and in the middle of a seven-game road trip that takes them through the break. If Maine limits St. Lawrence's chances, they are the clear favorite on paper.
Jim's pick: Maine 3, SLU 2; Maine 3, SLU 1
Dave's pick: Maine 4, SLU 2; Maine 4, SLU 1
Vermont at Arizona State
While the Catamounts face their longest trek of the season, they will face an Arizona State team that hasn't played a game in 20 days. Vermont was very tough for BU last Saturday, earning a 3-3 tie. That ended a seven-game losing for the Cats. Arizona State is looking or some consistency as this begins 13 straight weekends where the Sun Devils will be in action.
Jim's pick: ASU 3, UVM 2; ASU 2, UVM 1
Dave's pick: ASU 4, UVM 1; ASU 3, UVM 1
Tuesday, December 2
Harvard at Boston University
Both teams play rivals prior to this midweek game, so results in those games could have some bearing on this one. But for BU, this is the final of three straight non-conference games. They will have to find a way, though, to shut down Harvard's offense, currently ranked number one nationally.
Jim's pick: HU 4, BU 3
Dave's pick: HU 4, BU 1