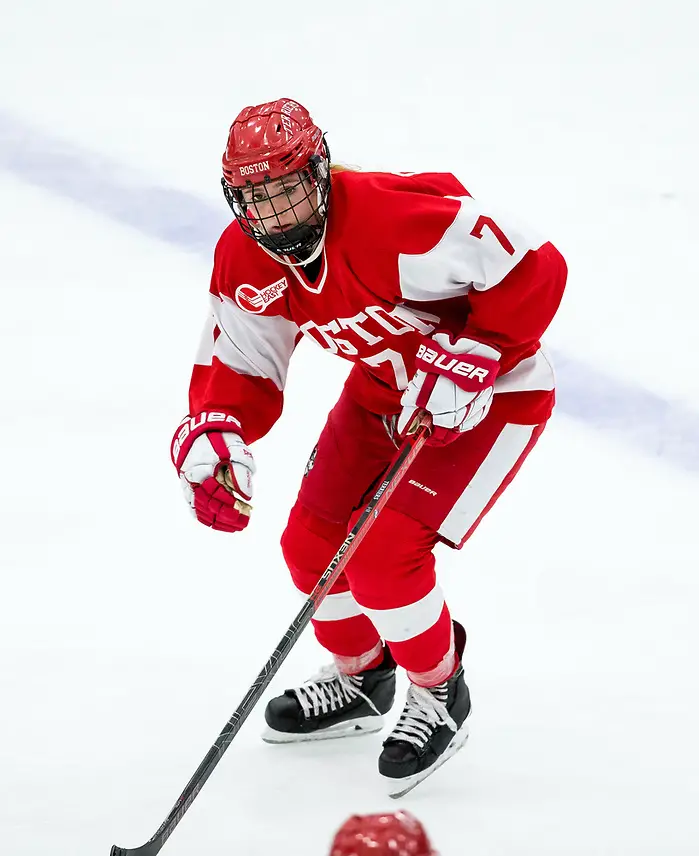 (10) Minnesota Duluth at (1) Wisconsin
The Badgers are on a twelve game unbeaten streak against the Bulldogs dating back to 2016. Wisconsin has been dominant in this series at home and UMD hasn't won in Madison since 2010. The Badgers are 15-0-2 at home against UMD since then. Minnesota Duluth is 8-6-2 on the season and has been a bit difficult to figure out. They have a win over Clarkson and ties with Minnesota and Ohio State, but were swept by Bemidji and lost last weekend to Quinnipiac. Wisconsin is on a six-game win streak since their series at Minnesota and are averaging five goals per game over that stretch. Their top line continues to lead the nation in scoring, but what has made them dangerous this season is the scoring they are getting from their other lines. I expect that Wisconsin will sweep this series, but if Minnesota Duluth plays to their potential, they can definitely get a split.
(2) Minnesota at Minnesota State
This is the Hockey Hall of Fame Museum Game and will be a part of a full day of activities. Minnesota State is just 3-90-3 against the Gophers all time. The Mavericks have been splitting time with Abigail Levy and Calla Frank in net. It's a young duo with a lot of potential and both have the ability to control a game and stifle an opponent. The goalies could cause offensive troubles for Minnesota, but it won't be easy for the Mavericks to find the back of the net, either. Sydney Scobee had four shutouts already and the Gopher defense allows just 1.50 goals per game. I expect Minnesota to win this game.
(4) Cornell at (6) Princeton
Cornell took the teams' first meeting 3-1 earlier in the season, marking the first time Cornell had back to back wins over the Tigers in five years. Cornell has just one loss this season, to Ohio State last weekend. They have been a dominant force in the ECAC thus far and seem to only be getting stronger. Princeton played an exhibition last weekend, but otherwise has not hit the ice since a November 23 win over St. Lawrence. This game is a bit of a toss-up, but I think Princeton gets revenge for the earlier loss.
Colgate at (6) Princeton
Princeton has a short win streak going against Colgate. They beat the Raiders 1-0 earlier in the season and are doing better than Colgate in most statistical categories. I really like Colgate goalie Liz Auby in net – she's an underrated goalie that gives them a solid foundation to build off of and she's allowing 1.58 goals per game, good for 10th in the country. This game will come down to defense and if the Raiders can generate offense while not giving Princeton too much ice to counter. I think Princeton will win.
(4) Cornell at Quinnipiac
The Bobcats won their own tournament last weekend with wins over Minnesota Duluth and Yale. Prior to that, they had a tie with Clarkson, but a loss to Union. Quinnipiac seems like a team with a lot of potential that doesn't always get everything to click. They clearly can play well and hold their own with ranked teams, but they have to keep their concentration and play a full 60 minutes. I expect Cornell to win, but that's fully dependent on which Quinnipiac team shows up.
RPI at (7) Clarkson
Clarkson is 12-2-4 so far this season and is coming off a win at the Windjammer Classic over Thanksgiving. The Golden Knights have been fighting injuries and trying to get settled at the goalie position. They still have a number of scoring threats and are a dangerous team. RPI is having a rough year and are still looking for their first win. I expect Clarkson to win.
Union at (7) Clarkson
Union is a team that has taken advantage of lapses from teams above them in the standings and they've kept it close with a number of top teams. They are a team that will make you pay for overlooking them and Clarkson has to be focused in this final game before the winter break. Clarkson should win this one.
(9) Boston University vs (8) Boston College
This is a home and home series for these cross-town rivals. Both games are on NESN+ and are a fantastic way to send us into the winter break. The Eagles are playing with massive confidence after holding their own against Minnesota and Wisconsin this past weekend at the Country Classic in Nashville. They're playing very loose and that's helping them be successful. When they played earlier in the season, BU seemed in control through two periods, but BC scored three times in the final frame to take the win. Last season BU swept a weekend from the Eagles for the first time ever. This should be a highly entertaining set of games. I can't expect anything other than a split and I expect both games to be incredibly close.