Minnesota officials have been alerted to a possible recruiting violation in light of a recent visit made to a prospect by former Gophers coach Glen Sonmor and former player Lou Nanne.
Gophers coach Don Lucia has contacted the university compliance office after urging Sonmor and Nanne not to visit high school senior Zach Parise, who verbally committed to North Dakota on Oct. 7. Sonmor and Nanne made that visit on Monday after a practice at Shattuck-St. Mary's School in Faribault, Minn. — a meeting that could violate NCAA recruiting rules, depending on the interpretation.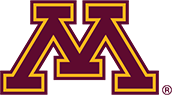 NCAA rules forbid representatives of a school — Sonmor and Nanne fall into that category — from making visits with prospects or a prospect's relatives. The rules, though, allow visits made by "established family friends," if not for the purpose of recruiting and if not initiated by a member of the school's coaching staff.
Parise's father and high school coach, former NHL player J.P. Parise — who is longtime friends with Sonmor and Nanne from their time together in the Minnesota North Stars organization — said the visit was to him and not intended to influence his son's decision to attend North Dakota.
But if Sonmor and Nanne did any recruiting for the university, it may constitute a violation under NCAA rules, and Sonmor suggested he was hoping to, perhaps, change Parise's mind.
"We felt that maybe there was something we could do," Sonmor said about meeting with the Parise family. "So we gave it a shot. [Zach] didn't say anything, but he very respectfully listened to us and what we had to say. We didn't ask him to say anything. We just wanted to get across what we very, very much believe in."
Lucia said when he learned Sonmor and Nanne were planning the visit, he asked them not to go and said that in no way could they recruit for the Gophers.
"There's nothing more I could have done," said Lucia, who reported the incident to Frank Kara in the university's compliance department last Friday, before the meeting occurred. "I tried to prevent it, and the rules are different when you have an established family history. Because I know the rule — you can't just go send alums in to recruit. You can't do it.
"When he committed … as far as I'm concerned, our recruitment was finished."
Kara declined to comment when asked if the university was investigating the situation.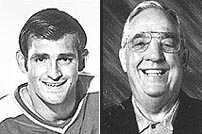 Sonmor and Nanne sat down with J.P. and Zach Parise after a Shattuck-St. Mary's practice on Monday, Sonmor said.
"We're graduates of the University of Minnesota who love the university and the opportunities it gives a kid, and we would like the family to consider it, and the boy," Sonmor said.
"We would feel very remiss if we didn't — and this is our doing, nothing to do with coach Lucia — tell him about the advantages of going to school at a school like the University of Minnesota. Our pitch was really, as much as anything, to J.P. to help this young man understand some of the other things beside just hockey. And also, guys change their minds sometimes."
The NCAA rule in question is No. 13.01.5, recruiting by representatives of athletics interests.
It reads: "Representatives of an institution's athletics interests are prohibited from making in-person, on- or off-campus recruiting contacts, or written or telephonic communications with a prospect or the prospect's relatives or legal guardians."
Sonmor and Nanne are considered representatives of the university because they are tied to the hockey program — Nanne as an alumnus and Sonmor as a former coach.
However, the by-laws allow for "contacts made with a prospect by an established family friend or neighbor, it being understood that such contacts are not made for recruiting purposes and are not initiated by a member of an institution's coaching staff."
Lucia said he was not involved in sending Sonmor and Nanne to talk to the Parises. Nanne said he was not intending to sway Zach Parise's decision.
Said Sonmor: "[Zach Parise] was very respectful, and I couldn't tell you that I think we made any great impact on either of them, but you never know."
Minnesota is through one year of a four-year probation assessed last October by the NCAA. That penalty came as a result of an academic fraud scandal that rocked the men's basketball team in 1999.
Subsequently, the school is subject to the NCAA's repeat-violator provisions, also known as the death penalty, if another major violation is discovered and processed within five years of the first.
If Sonmor and Nanne's visit is deemed to be a violation, though, it would most likely be a secondary violation, one that is isolated or inadvertent in nature, according to the NCAA.
As a part of that process, the university must detail what happened, why it happened and what steps are being taken to prevent it from happening in the future.
J.P. Parise played with Nanne on the Minnesota North Stars in the 1960s and '70s, and was coached by Sonmor on the 1978-79 North Stars team.
He said Sonmor often visits him in Faribault.
Sonmor coached the Gophers for five full seasons from 1966-71, and resigned midway through his sixth season, 1971-72. He is in his fifth season of working full time on Gophers radio broadcasts, serving as the color commentator.
Nanne played defense for Minnesota from 1968 to 1978. A member of the U.S. Hockey Hall of Fame, he served as the North Stars' general manager and was vice president of the NHL Players Association.
Zach Parise was one of the most highly sought recruits in Minnesota. He scored 77 goals and added 75 assists in 63 games last season. Through 11 games this year, he has 10 goals and 18 assists in 11 games.
The 5-foot-10, 170-pound forward took unofficial visits last season to a number of schools, including North Dakota and Minnesota, his father said. His only official visit under NCAA rules was to North Dakota.
That visit coincided with the festivities surrounding the opening of the new Ralph Engelstad Arena on Oct. 5. Parise offered his verbal commitment days later.
J.P. Parise said NCAA recruiting rules did not enter his mind when he visited with Sonmor and Nanne.
"I have no clue about that," he said. "To me, they weren't breaking any rules. I certainly didn't look at it that way. You can't talk to a friend anymore without repercussion. It was not a concern of mine, it was not a concern of anybody."
J.P. Parise also said Sonmor and Nanne did not try to influence or change his son's decision.
"Glen came over the other day and he came over to me and he said, 'The decision is not really what I wanted to hear,' because Glen is University of Minnesota guy," J.P. Parise said. "But he came over and he says, 'I want to wish him good luck and stuff, and all the places are nice places to play at. He's got to go where he's going to be happy and he feels satisfied.'"