In their storied histories, the New Hampshire and Providence women's hockey programs have combined for over 100 head-to-head meetings, 1,000 wins, 12 ECAC postseason crowns, and more recently, the first and only two Hockey East regular season and postseason titles.
The sport's two greatest historical powers face off in Saturday's USCHO Game of the Week in a familiar position — undefeated atop their league's standings. Providence is the two-time defending league postseason champion, but UNH has been ranked higher for the better part of this season and last. Because of the Wildcats' nonconference success, they're in far superior position to the Friars in the hunt for an NCAA at-large berth, and they even have a shot at hosting an NCAA quarterfinal, although Providence can gain ground quickly with some head-to-head wins. In the end, which or both of these teams makes the tourney may come down to the Hockey East postseason crown, which comes with an automatic NCAA invite for the first time this season. However, such considerations are still distant, and Saturday's head-to-head showdown at Providence will be the focus for now — at least until the rematch on Sunday at the Whittemore Center.
No. 8 New Hampshire 15-4-4 (7-0-2 Hockey East)
Top Scorers: Nicole Hekle, So., F (15-21-36), Stephanie Jones, Sr., F (15-13-28), Lindsay Hansen, Jr., F (5-20-25)
Top Goaltender: Melissa Bourdon, So., G (12-4-3, 1.84, .916)
Scoring Offense: 3.48 (6th)
Scoring Defense: 1.70 (6th)
Penalty Minutes: 14.0 (15th)
Power Play: 17.9% (10th)
Penalty Kill: 92.8% (1st)

After going 3-1-3 in a brutal seven-game homestand from Jan. 1 to Jan. 15, a two-week break leading to up this weekend was a boon for the Wildcats, who have just nine forwards and five defensemen healthy on their roster. UNH faced several challenges during that stretch, the foremost of which was facing No. 2 Dartmouth without two of those five defensemen. Although the Wildcats are small in numbers, they were still competitive in the face of that adversity, because so few teams in the country have talent spread across three lines like they do. Nevertheless, the in-conference ties against Boston College and Maine were not the kind of results UNH was looking for.
A big question entering this weekend is how the Wildcats will perform away from the big ice of the Whittemore Center against a team of the Friars' caliber. UNH is just 3-2-1 on the road so far this season, and all those games came against teams at the extremities of the standings. The road wins were against Vermont, Boston College and Northeastern, while the losses and tie were against No. 5 St. Lawrence and No. 2 Dartmouth. Against Providence the last two seasons, UNH is 3-0 at home, but 1-3 at Providence's Schneider Arena, and 0-2 in the Hockey East Championships at Matthews Arena. UNH will have to adjust to unfamiliar territory better than it has in the past to be successful on Saturday.
Providence 12-6-4 (7-0-1 Hockey East)
Top Scorers: Karen Thatcher, Jr., F (15-20-35), Rush Zimmerman, Sr., F (13-22-35), Sonny Watrous, So., F (16-9-25)
Top Goaltender: Amy Thomas, Sr., G (11-6-4, 2.63, .893)
Scoring Offense: 3.14 (11th)
Scoring Defense: 2.77 (19th)
Penalty Minutes: 15.7 (7th)
Power Play: 19.3% (7th)
Penalty Kill: 89.0% (9th)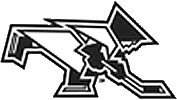 This season has been a familiar story for the Friars — play .500 hockey out of conference, but dominate once the Hockey East season comes around. The latest sign of encouragement from Providence's sweep of Northeastern is the development of scoring sources aside from the top line of Karen Thatcher, Rush Zimmerman and Sonny Watrous (the latter of whom missed last weekend's series). Those three have accounted for two-thirds of the team's goals — an atypical scoring distribution for a Providence team. But now freshman Rachel Crissy has gotten into the act with a power play goal in back-to-back games, including the overtime game-winner on Tuesday against the Huskies. Junior Katelynn Laffin had a three-point weekend.
Providence, regardless of the circumstances, has brought its best game when UNH comes to Schneider Arena. The Friars have scored 19 goals in four games at home versus the Wildcats over the last two seasons.