Quarterfinal #1: North Dakota vs. Minnesota-Duluth, 4 p.m. CT
Quarterfinal #2: Bemidji State vs. Minnesota, 7 p.m. CT
---
No. 7 seed North Dakota (9-22-3, 6-21-1 WCHA)
Top Scorers: Cara Wooster, Fr., F (15-11-26), Cami Wooster, Fr., F (13-9-22), Elizabeth Funk, Jr., F (8-11-19)
Top Goaltender: Amber Hasbargen, Jr. (6-15-1, 3.92, .870)
Scoring Offense: 2.12 (22nd)
Scoring Defense: 4.12 (29th)
Penalty Minutes: 16.0 (3rd)
Power Play: 22 of 182, 12.1% (23rd)
Penalty Kill: 157 of 206, 76.2% (30th)
No. 2 seed Minnesota-Duluth (24-4-2, 22-4-2 WCHA)
Top Scorers: Caroline Ouellette, Sr., F (29-40-69), Noemie Marin, So., F (27-23-50), Jessica Koizumi, So., F (24-15-39)
Top Goaltender: Riitta Schaublin, So. (19-2-1, 1.46, .945)
Scoring Offense: 3.97 (5th)
Scoring Defense: 1.53 (4th)
Penalty Minutes: 15.6 (15th)
Power Play: 47 of 200, 23.5% (5th)
Penalty Kill: 171 of 186, 91.9% (2nd)
Notes

This is the first WCHA season and WCHA tournament appearance for North Dakota… UMD is 10-2 all-time in the WCHA tournament… Ouellette led UMD with two hat tricks and 13 assists head-to-head against North Dakota this season… The Bulldogs have outscored the Sioux 58-8 in their eight head-to-head meetings… The game will be broadcast on WDSM, which can be accessed from www.warpradio.com by entering the call letters WDSM.
Series History
All-time: 8-0-0 Minnesota-Duluth
2004-05: 4-0-0 Minnesota-Duluth
2/6/05: UMD 4, UND 1 (Recap)
2/5/05: UMD 5, UND 1 (Recap)
10/16/04: UMD 9, UND 1
10/15/04: UMD 8, UND 1
---
No. 8 seed Bemidji State (9-23-2, 5-22-1 WCHA)
Top Scorers: Kelly Hart, So., F (7-20-27), Tara Hiscock, Fr., F (9-12-21), Nikki Eckebrecht, So., F (10-10-20)
Top Goaltenders: Emily Brookshaw, Fr. (6-12-1, 2.49, .917), Jill Luebke, Jr. (3-11-1, 4.07, .876)
Scoring Offense: 1.94 (24th)
Scoring Defense: 3.38 (24th)
Penalty Minutes: 9.8 (28th)
Power Play: 21 of 163, 12.9% (21st)
Penalty Kill: 106 of 137, 77.4% (28th)
No. 1 seed Minnesota (30-2-2, 25-1-2 WCHA)
Top Scorers: Natalie Darwitz, Jr., F (34-59-93), Krissy Wendell, Jr., F (37-50-87), Kelly Stephens, Sr., (28-34-62)
Top Goaltender: Jody Horak, Sr. (19-2-2, 1.38, .927)
Scoring Offense: 4.82 (2nd)
Scoring Defense: 1.24 (2nd)
Penalty Minutes: 13.4 (12th)
Power Play: 58 of 201, 28.9% (1st)
Penalty Kill: 182 of 201, 90.5% (4th)
Notes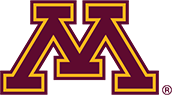 Minnesota enters the tournament coming off its fourth WCHA regular season title in the WCHA's six seasons… Natalie Darwitz needs 10 points to match Nadine Muzerall's career scoring record of 235 points… The Gophers' 19-shorthanded goals are a school and WCHA record… Krissy Wendell led the Gophers against Bemidji State this season with four goals and seven assists… Bemidji State is 0-4 all time in the WCHA tournament… Emily Brookshaw, the reigning WCHA Defensive Player of the Week and WCHA All-Rookie goaltender, was also Let's Play Hockey's Senior Goalie of the Year for Minnesota high school hockey… A live broadcast of this quarterfinal game can be accessed through the Game Day section of gophersports.com.
Series History
All-time: 22-0-3 Minnesota
2004-05: 4-0-0 Minnesota
1/8/05: Minnesota 5, Bemidji State 0 (Recap)
1/7/05: Minnesota 2, Bemidji State 0 (Recap)
10/23/04: Minnesota 5, Bemidji State 2
10/22/04: Minnesota 5, Bemidji State 0