To close out last December, Dartmouth and Minnesota played a rivetting two-game series at Thompson Arena that was packed with offense and one comeback after another. There was a feeling that day the teams would meet again in the Frozen Four, and here they are, although they are not meeting in the final as many would have predicted back then. The Gophers have kept cruising along, with their only bump in the road since December being a loss to Minnesota-Duluth on Maria Rooth day (the most important game of UMD's season). Dartmouth was overcome three times by Harvard, once by St. Lawrence, and once by Brown on its trip through the ECACHL schedule, although the Big Green showed that its offense can't be counted out as it came back from three one-goal deficits against Wisconsin in the NCAA quarterfinals last weekend.
Dartmouth (27-6-0, 16-4-0 ECAC)
Top Scorers: Cherie Piper, Jr., F (22-37-59), Katie Weatherston, Jr., F (38-14-52), Tiffany Hagge, Jr., F (27-21-48)
Top Goaltenders: Kate Lane, Jr. (15-4-0, 2.26, .906), Christine Capuano, So. (12-2-0, 1.93, .903)
Scoring Offense: 4.61 (2nd)
Scoring Defense: 2.15 (10th)
Penalty Minutes: 14.2 (10th)
Power Play: 54 of 217, 24.9% (3rd)
Penalty Kill: 171 of 198, 86.4% (12th)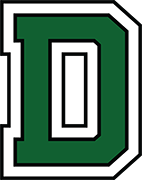 For much of the second half, Dartmouth's line with Tiffany Hagge (23 goals herself in 2005) was carrying the team. Last Saturday, the line with Piper, Weatherston and Cheryl Muranko netted three goals and showed some of its flash from the first half of the season. Stating the obvious, Dartmouth will need both its top lines and its power play working in full gear to triumph against the Gophers. And defensively, either of the top two lines will need to match up against the Gophers' top line. While Dartmouth hasn't maintained much consistency throughout any full weekend in over a month, the Big Green should bring plenty of energy and focus on Friday.
After experimenting with Christine Capuano in the ECACHL tournament, Dartmouth coach Mark Hudak went back to his usual big-game goaltender Kate Lane for the NCAA quarterfinals. Lane had some of her best performances against Minnesota back in December and will need to do even better to shut down the Gophers on Friday.
Minnesota (34-2-2, 25-1-2 WCHA)
Top Scorers: Natalie Darwitz, Jr., F (39-66-105), Krissy Wendell, Jr., F (40-58-98), Kelly Stephens, Sr., F (32-39-71)
Top Goaltender: Jody Horak, Sr. (22-2-2, 1.37, .928)
Scoring Offense: 4.89 (1st)
Scoring Defense: 1.29 (2nd)
Penalty Minutes: 13.1 (16th)
Power Play: 66 of 218, 30.3% (1st)
Penalty Kill: 197 of 219, 90.0% (4th)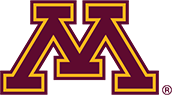 Minnesota's young second lines and penalty kill units haven't gotten nearly as much as ink as the glorious Gophers' top power play unit, but their role will be as crucial as ever on Friday. Darwitz, Wendell and Stephens won't be able to keep the puck away from both of Dartmouth's top two lines all game, so plenty of other players will have to step up to contain Dartmouth's scoring threats. The Gophers' other lines have played their defensive role admirably despite not putting up a lot of points — although a goal each from the second and thid lines went a long way in last Friday's NCAA win over Providence.
The Gophers have gotten the job done defensively so far this year, but they need to be prepared for an offensive challenge unilke any they have faced since their last meeting against Dartmouth in December, the likes of which the WCHA could not provide on a regular basis. Among the team's top league rivals, UMD never had two-balanced high-scoring lines like Dartmouth, and while Wisconsin had balance, the Badgers typically were more concerned with stopping Minnesota than attacking and scoring points themselves. The team from the net out will need to rise to the occasion against Dartmouth's firepower.