The world of college hockey is far from evolving — or devolving, depending on your point of view — into the economic juggernaut that is college basketball anytime in the near future. But the burgeoning sport that just a decade ago struggled to find its own niche outside of its close-knit and passionate faithful, has made remarkable strides, and is now knocking on mainstream's proverbial door.
In once-faraway lands, opulent ice sanctuaries now dot the horizon. From Boston to Columbus to Madison to Grand Forks to Colorado Springs, hockey arenas on par in stature and luxury to those found in the National Hockey League — in some cases, even nicer — are the newest and best recruiting tool. For a potential student-athlete, these are powerful incentives: a snapshot of both the hockey club's present and future potential. No longer is playing in front of 15,000 fans the sole right of professionals.
Fame, too, is a constant suitor. Rarely a deterrent in any occupation, in college hockey it is becoming increasingly prominent, thanks to a myriad of factors, the Internet and increased television exposure foremost among them. This elevated profile, though, has fundamentally altered the delicate balance between academics and athletics.
Whereas elite college hockey programs have always yearned for national championships, their methods toward achieving that end have now changed. Where once it was with very good players, intent and driven to win, with the team the principal focus and preeminent goal (an education valued equally as highly), expectations have now been heightened, loftier plateaus of success deemed essential.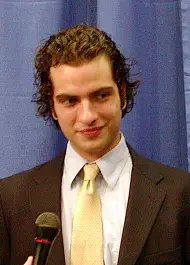 Morphing out of this insatiable will to win is the pursuit of the next wunderkind, the player who is offered a free ride through college with full knowledge that the likelihood of having him on campus for more than one hockey season is slight. Players like Zach Parise, Chris Bourque, and Phil Kessel are recruited not necessarily to become model student-athletes or long-term fixtures in their local communities, but to win championships.
Sound familiar? For over a decade now, college football and basketball programs have been decried for serving not as custodians of prestigious academic institutions but instead as wardens of bastions with win-at-all-cost mentalities. College hockey, too, seems to be traveling — although not nearly as far along — that same slippery road.
The number of underclassmen, both in quantity and quality, who left college early this summer, was startling. The season-long National Hockey League lockout buoyed these numbers but that shouldn't obfuscate the undeniable trend that affects more and more schools each passing year.
Initially, many in and around college hockey thought the NHL's new Collective Bargaining Agreement a boon for the college version of the sport. After all, the logic followed, a student-athlete would be much less likely to enter the pro ranks with the substantial reduction in entry-level compensation and a fixed salary cap in place.
The newly-hammered-out CBA, though, features additional provisions that declares all non-drafted 18-, 19-, and 20 year-olds draft eligible, eliminating the clause that required some 18-year olds to "opt in" to the draft.
It also closed the so-called "Van Ryn Loophole." Referencing former Michigan Wolverine defenseman Mike Van Ryn, this new tenet states that whether or not a collegian leaves school early (for any reason, including playing Major Juniors), his rights are retained by the team that drafted them until August 15 of the year his class graduates from college. Under the previous CBA, teams had until a year after the player graduated from school to ink him to a deal.
Directly affected by this current rule are those players selected in the 2003 draft, with only athletes not currently in school bound by this nascent proviso. That draft saw nine collegians picked in the first round, highlighted by Wisconsin's Ryan Suter and Minnesota's Thomas Vanek.
Both of them — Suter after his freshman year, Vanek after his sophomore campaign — have already left school, as have Parise and Ohio State's Ryan Kesler. Among those first-rounders who remained, only Boston College's Brian Boyle, chosen 26th overall, completely resisted the temptation of turning pro early.
On July 27, 2005, Michigan's All-American goalie, Al Montoya, opened the proverbial floodgates when he left school early to join the New York Rangers. The players who followed — in rapid succession — included a litany of star collegians, a veritable roster of All-Americans. Two days after Montoya departed, skilled forward Hugh Jessiman (12th overall in '03) left Dartmouth to join him in New York.
Just over a month later, by the first of September, when Massachusetts-Lowell's Hobey Baker nominee Ben Walter decided to throw his lot in with the home-state Boston Bruins, the exodus had ended. In all, 17 players — including Bourque's departure from BU immediately following last season — left college early.
Of those, the big conferences felt the pain equally. The WCHA saw Colorado College lose defensemen Mark Stuart (21st overall) and Brady Greco; North Dakota, burly defensemen Matt Greene; and the two-time defending champ Pioneers, the heart-and-soul of their squad, captain Brett Skinner.
Besides losing Montoya, the Wolverines' leading scorer, Jeff Tambellini (27th overall), and junior-to-be winger Mike Brown departed, while Bowling Green's Jonathan Sigalet left school to join his brother, Jordan, with the Bruins.
Speaking of The Hub, 2003's 29th overall selection Patrick Eaves — the city's most decorated amateur — decided to forego his senior year with BC to play for the Ottawa Senators. Maine, meanwhile, lost goaltender Jimmy Howard, the backbone of its national success the last three seasons.
What, then, to make of all this? Is it simply an unusual situation brought about by the NHL's return, or is there a deeper problem emerging? The answer is a complicated one.
With the exception of the emigration of underclassmen, the one-to-one comparison of college hoops to hockey is overly simplistic. Academics and a core unity not found on the college hardcourt highlight these differences.
Of the top-revenue male sports, hockey still sets the standard for academic success.
According to data culled from the 2003-04 Academic Progress Rate, the NCAA's newest tool to measure compliance and success of member schools, men's basketball and football join baseball as the only sports whose average APR falls below 925 — the number, according to the NCAA website, "selected because it equates to a 50 percent graduation rate [and] under which teams will be subject to contemporaneous penalty."
The 326 men's hoops teams and 234 football squads compiled an average APR of 923 — with 30 and 20 percent, respectively, failing to reach the cutoff of 925 — while men's hockey trailed only men's gymnastics in high APRs, recording an average of 968, a healthy 45-point cushion over its revenue-generating peers.
Unlike college basketball, too, despite the early departure of high-profile studs, generally Division I hockey teams — in particular its recruiting classes — spend the full four years together progressing, regressing, surviving and thriving as they ultimately mesh into a coherent, cohesive unit.
Perhaps this last notion of chemistry, victory's most elusive ingredient, best answers the more macro question of why a greater percentage of college hockey players are increasingly following their basketball brethren into the professional arena.
Underpinning this ascendancy — all athletic accomplishment, really — has been the influx of rigorous weight and conditioning training now intrinsic to success at any level of sport.
The breeding grounds of choice prep schools, the United States Hockey League, and especially the United States National Team Development Program have made those who now first don the collegiate sweater exponentially more prepared to succeed the moment, with game clock running, that blade hits ice.
This pedigree combined with the sage coaches, many schooled in the NHL, now roaming the benches, has transformed the college game. Decades ago only the elite of the elite — led by pioneers Chris Chelios, Gary Suter, and Brett Hull — could easily make the cavernous leap from college to the pros. That icy ravine has now been capably bridged.
The new rules now governing the National Hockey League make this abundantly clear. Not only did they get rid of the red line, but they vowed to call more penalties. An uptick in scoring certainly would be an initial benefit — a nod to the casual fan who needed wooing — but the league's ultimate end of speeding up the on-ice product by putting an emphasis on the creativity and skills of the players, paints a picture startlingly similar to the current collegiate landscape.
For a new era has dawned in college hockey. Given its plenitude of talent, heart, and promise, it's one that will be remembered — with a dollop of good fortune and a healthy serving of academics — as its golden age.