Minnesota vs. Minnesota-Duluth. A rivalry that needs no introduction. The October series between the two teams proved a tale of two very different games. The Gophers jumped out quickly in Game One and rode a Bobbi Ross hat trick to a 4-1 victory. The Bulldogs' top trio of Noemie Marin, Jessica Koizumi, and Michaela Lanzl erupted for five goals and 11 points in a 6-0 UMD rout the following night. Three months later, the scene shifts to the Duluth Entertainment and Convention Center for the latest chapter in one of the game's great grudge matches.
Game Time: Sat. 7 p.m. CT (Broadcast Links)
No. 5 Minnesota (15-6-1 overall, 10-5-1 WCHA)
Top Scorers: Erica McKenzie, So., F (17-13-30), Bobbi Ross, So., F (14-13-27), Gigi Marvin, Fr., (7-15-22)
Top Goaltenders: Brittony Chartier, Fr. (10-5-1, 2.04, .910), Kim Hanlon, Fr. (5-1-0, 0.61, .968)
Scoring Offense: 2.82 (T-13th)
Scoring Defense: 1.64 (7th)
Penalty Minutes: 12.6 (18th)
Power Play: 20 of 115, 17.4% (11th)
Penalty Kill: 108 of 125, 86.4% (12th)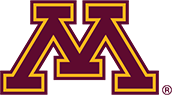 Just in the nick of time, Minnesota may have found the elixir for its Saturday night fever (or whatever was ailing the Gophers in the back end of its home series). True, the Gophers will be on the road this weekend where they have yet to taste defeat. However, it had been a while since Laura Halldorson could classify a weekend as an unqualified success for her team. The key in her eyes was simple: her team consistently converted its chances to put the puck in the net at even strength and on the power play. The Minnesota skipper was also encouraged to see her captain Andrea Nichols pop two goals last Friday, and she feels sophomore center Jenelle Philipczyk is close to breaking out offensively as well. Turning one weekend's good work into a trend promises to be a challenge, however, with Minnesota-Duluth featuring the nation's sixth best scoring defense and top penalty kill.
In October, the Gophers threw two netminders at the Bulldogs for the wrong reason; Kim Hanlon had to relieve Brittony Chartier with Minnesota in a 6-0 hole. UMD will probably see both rookie goaltenders again this weekend, but this time as part of a platoon forced by Hanlon's strong play. Halldorson says Hanlon's emergence reminds her of Brenda Reinen's surprise splash in 2002, when Reinen split time with the more known quantity Jody Horak, and even provided a 38-save start in the Gophers' WCHA Championship game victory.
No. 4 Minnesota-Duluth (16-3-1 overall, 14-3-1 WCHA
Top Scorers: Noemie Marin, Jr., F (16-14-30), Jessica Koizumi, Jr., F (11-18-29), Michaela Lanzl, Fr., F (16-9-25)
Top Goaltender: Riitta Schaublin, Jr. (15-3-1, 1.50, .943)
Scoring Offense: 4.15 (2nd)
Scoring Defense: 1.55 (6th)
Penalty Minutes: 14.6 (8th)
Power Play: 24 of 121, 19.8% (8th)
Penalty Kill: 112 of 122, 91.8% (1st)

Minnesota-Duluth's record is just one point off the 16-2-2 mark posted by last year's squad, but the Bulldogs are still search in of a signature series. First series with No.1 Wisconsin: split. Second series with the Badgers: one point. First series with Minnesota: split. Coach Shannon Miller feels in the first series with the Gophers, her younger players got caught up in the moment and did not start executing the game plan until Bobbi Ross already had a hat trick to her credit. Michaela Lanzl's absence didn't help either and Lanzl's breakaway goal the next night off a designed faceoff play set the tone for a UMD rout.
Miller's official job title is Head Coach, but she's playing the role of Professional Juggler these days as well. UMD will be without Lanzl and possibly Mari Pehkonen for much of February due to Olympic commitments, while Samantha Hough and captain Allison Lehrke will likely miss the weekend with injuries as well. This past weekend saw some revamped combinations across the forward lines and Miller says she will continue to tinker in hopes of finding some combinations that will work well while the Bulldogs await the reunion of their full roster. The UMD coach feels several members of her supporting cast are finally starting to view themselves as legitimate offensive threats in their own right, pivotal for a team that has received 43 of its 83 goals from Marin, Koizumi, and Lanzl.