With nine seniors having graduated from last year's team, Hobart will be looking to fill gaps in both goal scoring and leadership heading into this season. Those nine seniors accounted for 47 of the Statesmen's 117 goals last season and also were instrumental in vaulting the Hobart squad from doormat to national contender over the last four years.
While the offensive punch is important, perhaps the hardest intangible to replace will be the leadership, particularly All-American Greg Gallagher who led both on and off the ice.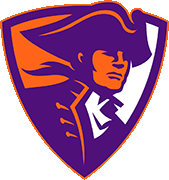 "Guys from within the program have to surface," said Hobart coach Mark Taylor. "Every time you have a good leader, there is another leader sitting there being quiet, so it is fun to watch those guys emerge. There are potential chiefs that are waiting in the wings."
One area that appears stable for the Statesmen is in goal. With Keith Longo, Dimitri Papaevagelou, and Trevor Pieri all returning, Hobart has perhaps the best netminding corps in the league.
"I really like the way everyone came back," said Taylor. "All of them came back in great shape and ready to build on what they started. We should be very challenging and deep [in goal]. Fortunately, for the past few years somebody has always surfaced as the goalie for the year. But we are looking for this year to have at least two guys that can be played either night [of a weekend]."
Forwards and defensemen, on the other hand, are more of a question mark. Hobart lost three of its top five scorers, and three of its defensemen to graduation.
Three of the freshman forwards that will be looked towards to help close the gap are Blake Bonham, Bobby Cahill, and Alexi Koval.
Gallagher, Will Bodine, and Wesley Scott left big shoes to fill at the Hobart blue line, but freshmen Danny Miller, Drew Wadsworth, and Mike O'Brien will need to step right into those shoes from the opening faceoff.
Hobart has established itself as a consistent national contender over the last three seasons under the guidance of Taylor. But with that success comes increased expectations and pressure.
"The biggest challenge when you get doing real good things is to maintain it," said Taylor. "The challenge for our team is to improve on where we have been. That level of improvement is only a couple of games here or there. The challenge for us is to not just think it is going to happen, but to make that happen. Hopefully we have learned that and we are capable of doing that."