Quite frankly, there isn't much to suggest the two-time defending MCHA Champions won't make it three in a row this season. Whether it's in net, on defense or at forward, the Raiders are loaded. A major difference this season, however, is that between the two-time defending league champion status and the NCAA talk swirling about the program, every team is going to be gunning for them.
Head coach Mark Ostapina says his team is aware of this, and will be forced to excel every night if they wish to repeat last season's performance.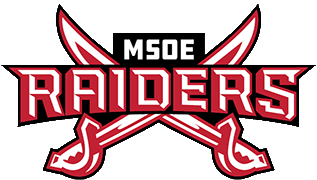 "We've known this since the first day of practice when we talked about our goals," he said. "We have two targets on our back now and we better bring our 'A' game all the time. Everyone has gotten better and the league is much stronger. We have to come and play."
When analyzing the strengths of the Raiders, it's tough to even decide where to begin.
They return a pair of quality and experienced goaltenders in seniors Matt Burzon (14-3-0, 2.21, .914) and Joe Dovalina (7-2-1, 2.29, .914). While Burzon saw more action last season, both have proven themselves gameworthy and the Raiders' pipes are in good hands regardless of who plays.
"We have two excellent goaltenders. It's that simple," Ostapina said.
The Raiders also return a host of experienced blueliners. Led by junior captain Ross Chawansky (1-5-6), sophomore Jason Yolo and junior Ken Walter, the defensive corps may even be improved from last season according to Ostapina.
"We have a lot of leadership back there," he said. "I think we've gotten a little bigger on defense, and didn't lose much mobility in doing so."
When it comes to forwards, the Raiders may be even more stacked.
Leading a group of six thirty point scorers is senior Brian Soik. A second team preseason All-USCHO selection, Soik continues to improve and may be poised to drastically increase on his 45 points he scored a year ago. Not to be overshadowed are junior Lee Swallow, sophomore Blair Hanberg, senior Michael Duta, sophomore R.G. Flath (18-13-31), sophomore Simon Labrosse-Gelinas (13-17-30) and freshman Jake Anderson.
With this many proven point scorers back in the lineup, the depth factor is one Ostapina feels may favor the Raiders.
"It all comes down to balance. We have depth up and down the lineup," he said. "I really think we get the consummate team effort out of our guys. If we work hard as a team, we are fortunate enough to be able to come at people in waves."
Bottom line is that this team is expected to win the league again, and perhaps garner increased attention on the national scene. A win against a power like St. Norbert is about all that's left to accomplish before solidifying themselves as a legitimate contender. Of course MSOE will have to win some games in order to once again win the MCHA, but for now it's a safe bet to assume they will.
Most intriguing storyline: If MSOE is able to dominate the conference again, can they accomplish enough out of conference to get serious NCAA talk?