The players were sizing up their next day's opponents. And the coaches, poised to applaud the season's outstanding players, had strategy in the back of their minds.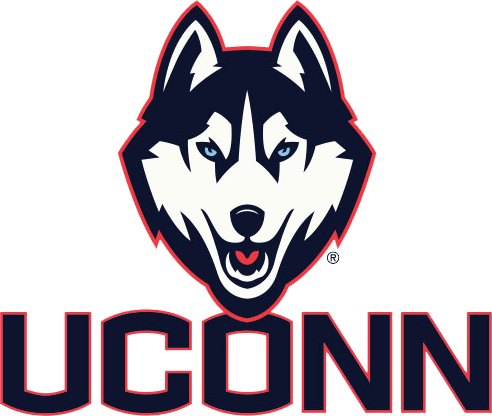 But for the women on the UConn hockey team, the biggest choices weren't who to shut down or who to double team in the first-round of the 2006 Hockey East tournament game the next day.
Their choices were whether to have Italian or ranch salad dressing or their meat medium or well.
For the 12-21-1 team, there was to be no tomorrow because they didn't qualify for the four-team tournament that would determine who moved onto the NCAA playoffs a week later.
Normally teams that don't make the Hockey East tournament stay home from the banquet, but the Husky coaching staff ordered the upperclassmen to attend the pre-tournament awards dinner so they would be reminded of how hard it is to make the league playoffs, with the hope that it would renew their commitment to hockey for the coming season.
The players got the message.
After embarking on a rigorous off-season conditioning project, UConn at 7-1 is off to the best start in the seven-year history of the program, with the only loss coming against No. 5 St. Lawrence. This weekend the Huskies will be tested at Ohio State, who upset Minnesota this past weekend.
Last weekend the Huskies swept a pair against Wayne State. With a 1-0 defeat of Providence the prior weekend, UConn became the first team ever to shutout the Friars in a Hockey East contest. The Friars had not been held scoreless since losing to Harvard 3-0 in Nov. 2003 — a span of 110 games. Against Maine on Oct. 21, the Huskies set a new NCAA record of six power plays in a game and junior Jaclyn Hawkins set an NCAA single-game record with three power play goals.
Last year they would have lost those contests and more.
"We gave it away down the stretch," said Husky six-year head coach Heather Linstad. She believes her team beat itself in the final weeks of the 2005-06 season at a time when they should have been playing their best hockey.
Going into the last month of play, they held an 8-6 advantage in the league. But in February, UConn went 2-3 against Hockey East opponents (outscored 21-6) to finish 10-11-0 in conference play.
"We wanted them to see what they were missing out on," Linstad said of the banquet decision. "We had a great chance to be in the playoffs and we let it slip away."
"We just sat there in the corner and it was really tough sitting there and having to face all of our friends on other teams," said Natalie Vibert, who is getting a master's in geography while playing out her final year of eligibility.
After a few weeks off, the players hit the weight room for a grueling five-week conditioning program (at 6 a.m. every morning) so that hockey would remain on their agenda.
"It was rough at first, but our bodies got used to it," said Hawkins. "We were very disciplined."
They took a break for summer and this past fall, they were back in the weight room and on the ice.
The difference between the 2005-06 Huskies and this years' team has to do with depth, commitment and senior leadership. Last year there were only three seniors. One was in net, one was injured and the remaining senior couldn't or wouldn't carry the burden of leadership. UConn had one of the best goalies in the country (senior Kaitlyn Shain was a First Team All-Hockey East selection) but that wasn't enough because the team was frequently shut out. The seniors, despite their scarcity of numbers, took off on their own during down times, and there was little integration among the classes.
"You can't play with only three lines and four defensemen," Hawkins said.
Linstad points to a lack of senior leadership as much as anything else for the demise of the Huskies. "Our freshmen needed more guidance last year," she said.
"The biggest difference is that the upperclassmen can help out with some of the coaching by talking to the younger kids, such as their linesmen or defensive partners to calm the down," said Linstad. "Kids listen to other kids — to their peers."
UConn's freshman class of 10 is the program's biggest to date. Freshman Dominique Thibault, one of 13 players from Canada, is already making an impact. A 5-10 forward, she has 11 points and is sixth nationally among rookies with an average of 1.38 points in 8 games. Another freshman, Cristin Allen, has had two game winning goals in her young career.
Thibault only made one official visit — that's all it took for her to realize she wanted to be in Storrs. "I felt like I fit in," she said. "I didn't feel like I was a new player." She fits in enough for Linstad to put her on a line with Hawkins, and she has not disappointed with 11 points to date.
"This year we have 10 freshmen but they are getting guidance because all of the upperclassmen are taking someone under their wing," Linstad said. "We don't want to have an injury excuse this year," she added, explaining the large recruiting class.
With a full, healthy squad this season, she says the Huskies aren't stretched so that a player the caliber of Vibert doesn't have to play defense 40 minutes and the defensemen don't have to spread themselves thin on the ice to move up to replace injured forwards. The Huskies really only had four healthy defensemen last season.
The depth also allows Hawkins, their top offensive player, to be used at the right moment instead of having to kill penalties and play defense. The Hockey East Rookie of the Year, Hawkins led all Huskies in scoring during the 2004-05 season with 25 goals and 15 assists. But her sophomore year, she hit a wall with only 12 goals and 15 assists.
"It was the whole team not just Hawk," said Vibert. With every goal there are often two assists, but last year Hawkins would set someone up and they'd miss the goal. That takes its toll in the individual stats. Also, she wasn't fed as often as she was her freshman year when there were more experienced players on the team, Vibert said. That year, Hawkins was on a line with two seniors.
"Obviously I felt bad after being named Rookie of the Year," Hawkins said of last season's drop off. "You have all these expectations and goals. But I was more disappointed in how the team did than in myself," she added.
Those expectations are being realized so far this season. She is presently tied for the national lead with 19 total points.
The UConn coaching staff had been recruiting Hawkins for years. Though she is from Ontario, she attended Taft Prep School in Connecticut, so they saw her often in tournament play. Her senior year at Taft, a high ankle sprain kept her out of some key tournament games which kept her under the radar during recruiting. Still, plenty of big-time programs were interested, she said, including St. Lawrence, UNH and Wisconsin, although she acknowledges "they may not have been as hard core," as Connecticut.
"We were ecstatic when she said 'yes,'" Linstad said. She was also ecstatic when Vibert, who is a regular on the Hockey East All-Academic team, agreed to use her fourth year of eligibility and get her master's in geography at UConn. Linstad sweetened the pot by promising her that she'd have a four-year scholarship even though graduate school is more expensive.
This could be Linstad's best season in seven years with the Huskies. The program was borne in 2000 out of the university's need to equalize men's and women's sports as dictated by Title IX, after football entered Division I-A and upped its scholarship total. Linstad, who compiled a 161-71-27 record in eight years at Northeastern, was the choice to lead the fledgling program.
Linstad won the ECAC title with Northeastern in 1997, the last year before the first national tournament in women's college hockey. Success at UConn has been harder to come by– her teams have made the Hockey East tournament just twice. A 3-1 loss to Providence in the 2005 Hockey East final was as close as UConn has come to the NCAA tournament.
If things continue to go right, the coach and her players are optimistic that this could be a special season for UConn. The team is unified, the chemistry is right and hopes are high for a first NCAA tournament appearance.
"We should have a winning season," said Linstad. "We're at a point where we should be in it to win." The kids are moving the puck well, they're finding each other and they're communicating."
"But is it a special year? We'll go as far as our senior players take us," she said.
"A lot of other teams are probably surprised by our start," said Hawkins. "But I was expecting this," she added.
"It would have been more shocking to start the season with a lot of losses," added Vibert.