For many student-athletes, the real season begins in March with the postseason. NCAA Tournaments are the way a program and its participants often measure themselves.

A team's success in March can help recruiting. Just ask any coach of a national championship team what happened the next signing period. In some sports, sponsors and networks line up to cash in on the team's visibility. Ticket sales increase; scheduling top teams becomes easier.

Although these rewards are more likely to occur in basketball and soccer, women's hockey is starting to make inroads in these directions as the number of programs increases and the quality and quantity of high school hockey players soars.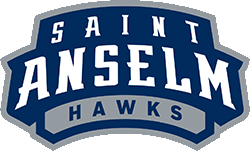 But for three women's hockey programs in the Division III ECAC East (St. Anselm, St. Michael's, and Holy Cross) and one Division I Independent (Sacred Heart), these national tournaments and the accompanying perks are out of reach.
In the case of the ECAC East schools, the problem is NCAA classification. Because St. Anselms and St. Michael's have D-II athletic programs, and Holy Cross has a D-I program, the NCAA will not allow them to "play down" into the D-III championship. And since the NCAA started sponsoring the D-III championship in 2002, none of these programs have even been allowed to play in their own conference's tournament, because the ECAC East champion receives an NCAA D-III Tournament autobid.
Technically, these programs are eligible to play in the D-I women's hockey Championship (formally known as the National Collegiate Championship, because it includes both D-I and D-II programs), and games against them count in that tournament's selection process, but realistically none of these programs play enough D-I or D-II teams to qualify, being in a D-III league.
In the case of Sacred Heart, the team is a Division I member, but it has not been invited into any NCAA Division I League, so the program struggles to schedule the necessary 20 games against D-I and D-II opponents to even be considered for NCAA selection. The Pioneers were in the ECAC East up through the 2002-03 season, before becoming a D-I Independent.
The coaches of these four teams have faced reality and come to terms with the restrictions, but several admitted it's difficult to take, and they expressed hope that someday the situation will change. They also point out that their schools' academic reputations, locations and other non-athletic qualities that have helped them attract players, but they know this could change quickly.
All four coaches also stress the "ECAC Open" postseason tournament that they have each March between their programs. The tournament dates back to the 2001-02 season. The coaches use the event as motivation for recruiting, and they are glad that the league treats it as a regular tournament with trophies for the winners, tee-shirts, an all-tournament team and other honors. This year it will be at St. Michael's, and they hope to add a banquet. What's missing is any national tournament bid for the winner.
St. Anselm coach Dave Flint has the most compelling reasons to be frustrated by his team's status. The youngest of the four programs, St. Anselm has posted win after win since its inception in 2004. The Hawks went 21-3-1 in their inaugural year and 20-7 last season. This season, St. Anselm has lived up to expectations as preseason favorite of the ECAC East with a 7-0 mark, including a 5-1 win over five-time defending ECAC East champion Manhattanville.
"We have a team that could compete for the Division III national championship," Flint said. "We play by all of the rules of Division III but we can't be in the tournament. It's a very tough thing for me to stomach."
Flint said he tries to get his team up for games by selling them on the idea of winning the regular season. He's sure he loses kids to other schools, but St. Anselm has a lot to offer in terms of its Manchester, N.H., location (50 miles from Boston), its academics and a new $8 million ice arena.
"Also kids want to play with a winner," Flint said.
On the opposite end of the spectrum is Sacred Heart. Although the Pioneers are the reigining champions of the ECAC Open tournament, they have struggled against the D-I opponents on their schedule.
"We've been able to get pretty good talent here but it's starting to catch up with us in scheduling," said Sacred Heart coach Tom O'Malley. "We could go 34-0 one year and not get invited to the national tournament," he said. This wouldn't be the year for that: Sacred Heart is 0-10 on the season against opponents from D-I leagues.
O'Malley tries to schedule Division I teams but since all the rest are in leagues that take up about two-thirds of their schedules, there are scarce opportunities for nonleague play. Playing the Pioneers does little to improve any opponent's NCAA selection chances at this point of their development, so they get passed over. "The (Division I) teams are going to want to play the Wisconsins and the Minnesotas" to fill out their schedule, he said. Sacred Heart is ultimately forced to play half of its games against opponents in Division III leagues
O'Malley said lately he's been talking to his athletic director about trying to get his team into a league, but there are no real prospects at the moment. Sacred Heart applied to join the ECACHL, when the league sought a 12th member to replace Vermont a few years back, but Quinnipiac University in nearby New Haven won the spot. One long shot is to create a women's league that mirrors the Atlantic League of the men, but many of those schools' women's teams are already in a league, he said.
O'Malley said he hasn't had trouble recruiting players, and he is proud of the groups he's brought in, but a bigger concern is getting enough games. "I'm fortunate – I've been around coaching a long time and have a lot of friends who are helping us out," he said.
Another drawback is that the Pioneers (as well as the men who are in the Division I Atlantic League) play off-campus in a downtown rink owned by the city of Bridgeport, Ct. The college is in nearby Fairfield. "It's a nice facility and they've been good to us but it's not ours," O'Malley said. "Thank God I have a pretty solid group of kids who are making the most of it."
Like Sacred Heart, Holy Cross was also denied in its bid to become the ECACHL's 12th member. Holy Cross coach Peter van Buskirk joins the chorus of voices hoping for a change.
"There are three of us who are strong in Division III, and yet we can't play in our own playoffs," said Holy Cross coach Peter van Buskirk. "I'm hoping the ECAC expands and takes some of us," he said.
Van Buskirk said despite the lack of an NCAA-sanctioned tournament, given his personnel and their skills, "I'm comfortable with where we lie. If we went into Division I, we'd have to bring in more skilled players," he said. His team has played strong this season with a 5-1 record (4-1 in the league), although it was only picked to finish sixth in the conference.
Van Buskirk said he doesn't have problems recruiting players because of the school's academic reputation. "It's a very good school academically and athletically," he said. So the fact that the team can't play in any NCAA tournament may be a factor, but not the biggest factor. "In the big picture, it's not really that important. I'm not worried about it," he said. In fact, this season, he has two more players than he can dress. "We always have enough kids, but we'd struggle if we were Division I," he said.
The biggest direct impact any of these schools have on the Division I tournament comes from St. Michael's, as associate athletic directory Zafer Bludevitch, is now the chair of the NCAA National Collegiate Women's Ice Hockey committee, replacing UNH's Steve Metcalf. Bludevitch notes that a team like Holy Cross could compete at the Division I level, but it would take many seasons. As an example, he cited Quinnipiac's 33-117-14 mark since starting its program in 2001-02, and its progress as an ECACHL member. The Bobcats are 4-11 so far this season, though they did just put a scare into Dartmouth this past weekend.
St. Michael's Coach Chris Donovan says he doesn't make a big issue of the fact that they aren't eligible for postseason national tournaments when he recruits players and in fact, unless they mention it, he doesn't bring it up. Not being eligible for an NCAA tournament "doesn't seem to defer kids from coming here," Donovan said.
St. Michael's, picked to finish eighth in the ECAC East, is 3-3 overall, 1-3 in the conference.
"Sure we'd like to qualify but the way the rules are set up that can't happen unless someone goes to bat for us. I can't get too concerned over something I don't have control over," he said.
Donovan stresses that after they graduate, players will have to rely on their academic training because there's no place to play women's ice hockey professionally. In that sense, the four schools that compete in the ECAC Open tournament are no different from the vast majority of student-athletes in D-I women's college hockey. "I get kids who want to play hockey and want to get a good education," he said.