Although Mercyhurst has been No. 1 in the hockey polls since late November, the team still plays with an underdog mentality.
And that's just fine with them.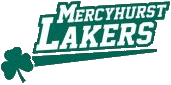 Coach Mike Sisti says it's the retention of the underdog mentality that keeps his team hungry and on its toes. Sure, there's been complacency at times, but the team has typically found a way to grind out a victory. Sisti hopes these experiences will help the Lakers in the postseason when the level of competition peaks.
Sisti said many in the women's hockey community still don't believe that Mercyhurst is this good.
"We still feel we have something to prove, and that's good. The kids still feel they have a drive to compete," he said.
But it's not as if Mercyhurst is an unknown quantity. In the past two years, the Lakers have been a goal away from the Frozen Four. They lost to eventual NCAA champion Wisconsin in double overtime last year and to Harvard in triple overtime two years ago.
"Everyone wants to beat us… we just take it from there," said junior goalie Laura Hosier, who is one of the reasons the team has stayed on the top for so long.
"Until this year, we've always been the underdogs – now we're on top and we want to keep it that way," she said.
As the regular season winds down, Mercyhurst (25-1-2) has just six regular season games left, all against CHA rivals, before beginning the long climb through postseason play.
This year, the team feels it has the chemistry and the added pieces – most notably, Canadian Gold Medal Olympian Meghan Agosta – to get to the Frozen Four, if not win the whole thing.
Agosta, who took last year off to train for the Olympics, selected Mercyhurst over other top programs because it was small, she could get academic help and she was impressed with the coaching staff. Agosta, who is from Ruthven, Ont., is leading the nation in goals per game (1.12) and is second in points (2.12).
She is among the top five players in the nation in most offensive categories, along with other Olympians, all upperclassmen, such as Harvard's Julie Chu and Sarah Vaillancourt and Dartmouth's Gillian Apps and Sarah Parsons, another freshman star. This season, she has had six game winning goals. In a 5-4 win against Yale, she scored four of the team's five goals. In addition, she leads the team in scoring with 55 points (29 goals, 26 assists).
She said she's not at all surprised at the team's success this year. "I knew coming here that a strong foundation had been laid by the coaching staff and that Mercyhurst would be successful not just this year, but in the years to come. My teammates are a close-knit, highly-skilled group, and I believe in them."
Agosta also said she has benefited from the college experience, especially her coaches and professors.
Although it would be tempting to say Agosta has made all the difference that would be an incorrect assumption.
Senior Julia Colizza, one of seven seniors on the team, and sophomore Valerie Chouinard are also among the top 10 offensive players in the nation and are tied with 44 points, each behind Agosta in team scoring.
"We all have roles on the team," said Chouinard. "If the rest of us don't complete those roles, it won't fall into place."
Upperclassmen said they rely on Agosta for leadership and Olympic experience on the ice, but she has also learned from them.
Agosta said representing her country at the Torino games helped her grow as a player and as a person. "I hope that my skills, my experience, and my desire to succeed will impact my teammates in a positive way," she said.
"Meghan has made a phenomenal difference," says Sisti. "She's an amazing player but all of our players are expected to contribute." He called her one of the most explosive young players in the game.
But he says Mercyhurst has plenty of other offensive weapons in Colizza and Chouinard, as well as smaller, role players. "If a team just concentrates on Meghan or Valerie, other players will hurt them."
He cited Mercyhurst's 1-0 win over Dartmouth as an example. Even though the ice was loaded with Olympians, it took a utility player, senior Lesley McArthur, to score the game-winner. McArthur only has two goals and three assists this season.
"We can't have the record we have without all players contributing," Sisti said.
Players say although there have been lapses in individual games — such as that Yale game where Mercyhurst trailed 3-2 at the first intermission — they're still focused on getting better each week and working to become national champions.
"We have been inconsistent throughout games, but we've always found a way to come out on top," said Colizza. "Our team knows the way to come together during a game and get the momentum back and get back on track."
Sisti said there's a lot of work to be done in the next three or four weeks. After the six remaining CHA games, the team faces the CHA tournament. The Lakers will look to build momentum going into the NCAA quarterfinals the following weekend.
"We've played good in the last month but not really spectacular," he said. Fortunately, some players always pick up the slack so they win. "At times we've played sloppily, but we've still found a way to grind it out."
"There have been days when our power play was awful and we won with great defensive hockey. Right now we're cautiously optimistic, but we haven't peaked yet," he said. "At times there has been a little complacency but never for a full game. The kids will go into the locker room and say, 'OK, enough is enough,' and then they'll come out and get a power play when we need it or something like that. This is too hard-working a team to become complacent"
Mercyhurst is on a trimester system which means finals are in two weeks, just when postseason kicks in. "That will be our biggest test yet," Sisti said.
Regardless of how the season ends, the team's success to date is providing the small Erie, Pa. college with national media attention (New York Times, USA Today), and that's rubbing off all around campus. The Lakers had a sellout crowd against Princeton their first weekend as No. 1. Crowds at the game have been strong since then, and everyone in the community feels good about the college, which he called a "hidden gem." The attention is also good for the sport, in general, he added.
"Hopefully when the playoffs begin we can take a deep breath and have fun in the moment," Sisti said. "The season's flying by. We can see the finish line. Now we just have to hit it first."
Mercyhurst has "been knocking on the door of an NCAA championship," said Agosta. "Our next step is to walk through those doors and I believe we can accomplish that this year."