Welcome to Tuesday Morning Quarterback, USCHO.com's freeform debate about the week that was in college hockey. Every Tuesday in this space, Jim Connelly, representing the East, and Scott Brown, representing the West, will discuss the issues of the day, trade barbs, make indefensible claims about their teams and leagues and generally rant about the things that make college hockey great.
Scott: So, Jim, we saw a couple of chinks in the heretofore-unstoppable WCHA's armor over the weekend. Mind you, St. Cloud State beat Bemidji twice and Minnesota did the same to Ohio State — barely — but New Hampshire swept Colorado College, which was coming off a sweep of its own over the Gophers. Just home ice, or are the Hockey East preseason co-favorites as good as they seem like they might be?
Jim: New Hampshire definitely woke a lot of people up this weekend with the sweep of CC. What's important to note is the resilience of the Wildcats, who rallied for the win on Friday and scored in the third to break a tie on Saturday. Couple that with a solid third period a week earlier at Boston University and you have to like the mental toughness of UNH — definitely a good quality come March. Another Eastern team that shined this week, albeit against an Eastern opponent, was RIT in its upset of Cornell. Do you think this could be a down year for the Big Red?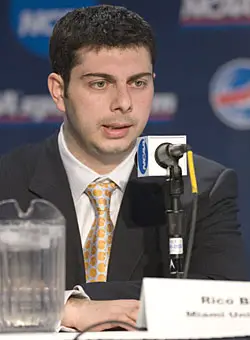 Scott: Cornell has been good — usually very good — for quite a while now, so it's hard to get your arms around the possibility that this could be a tough year for the Big Red. To be fair, in the ECAC it seems like first place and last place are separated by about six points in the standings every season, so there's no reason to panic for Mike Schafer's crew just yet. The loss to the defending regular-season Atlantic Hockey champions won't go in any Cornell fan's highlight reel, but I'm intrigued by the Tigers more than I am concerned for the Big Red. Speaking of expectations, there's Miami, the new No. 1 in this week's USCHO.com/CSTV poll and a team that seems to get better every year. Have the RedHawks entered the rarefied air of powerhouses Michigan and Michigan State in the CCHA? Are we seeing a shakeup in a league pecking order that's been sanctified for as long as I can remember?
Jim: To be honest with you, Brownie, I've thought that Miami has been on the uptick for a couple of years now. Last year, I thought they were a very impressive team when I saw them play in the NCAA tournament, but they ran into a red-hot Boston College team. But I like what Enrico Blasi has done with his team. They have a depth of hard-working, blue-collar players and definitely have come to play this year. The next three weekends — against Northern Michigan, Notre Dame and Michigan State — will definitely separate the men from boys. But there's a part of me that believes that Miami can survive. 4-2-0 in that span is good, but 5-1-0 isn't beyond expectations. I know that would mean beating your beloved Spartans, but that's certainly not out of the realm of possibility, right?
Scott: No, not at all — as a true Spartan, I know what they're capable of, both in a good and bad way. And I've had a soft spot for Miami for some time, especially after meeting Blasi at the Frozen Four a couple of years back after we'd named him our national coach of the year. He was genuine and personable, and when you put that together with the record he's compiled, you've got a very successful and likable ninth-year head coach who's still somehow younger than I am. Changing topics, what more do we know about Boston University after two losses at Michigan?
Jim: Well, 0-4-1 is an ugly start for BU, its worst since 1976. That year, though, the Terriers also made the Frozen Four. Though I don't know if this year's team will come close to the Frozen Four, I firmly believe they're better than their record indicates. Anyone who knows BU, knows that Terrier teams generally peak around the Beanpot, but Terrier fans would hope that the team could get off to a better start than they have. This week should tell us where in Hockey East BU stands. The Terriers face Providence and Massachusetts-Lowell, both of whom were picked to finish in the lower echelon of the league. If BU is still winless come Saturday night, then you can start writing the obituary. Speaking of death, has Wayne State decided to pull the plug on the program before the season is over? I know there's not a lot for these players to play for, but things have been pretty brutal from day one this season for the Warriors.
Scott: Wayne State's start to the season couldn't have been much rougher, with five losses and a tie in six games. I know everyone's saying the right things about playing hard despite the program's impending end, but one has to wonder how much of a psychological toll the news is taking. It can't be easy to concentrate for the players and coaches alike, considering that most of them must feel like they're auditioning for spots with other programs next season. Happier news for the CHA is there in the form of Niagara, at least, which sports a 20-game home unbeaten streak. The Purple Eagles' run kind of sneaked up on me, but since their next four games are on the road, we'll be able to muse this over for a couple more weeks at a minimum. Anything else catch your fancy?
Jim: Niagara is a great team to talk about. The Purple Eagles seem to be playing well and, I'll admit, until you just mentioned it I had no idea about the 20-game home unbeaten streak. Aside from the Purple Eagles, another team that catches my eye hails from another emerging conference: Holy Cross. It's tough to gauge how a team will be this early in the season, but head coach Paul Pearl has to like the fact that his team was able to beat Providence on the road and then earn three points out at Mercyhurst, perennially a tough place to play. We'll see how this weekend turns out, and reconvene next week with more on the agenda.