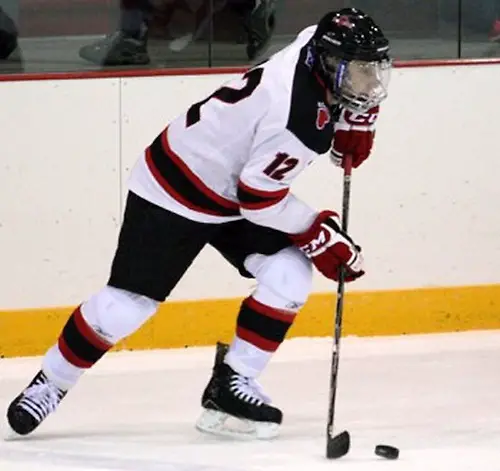 After a 6-4 loss to Concordia (Wis.) on Jan. 7, Lake Forest's season was looking bleak.
The team needed to snap out of a six-game losing streak.
In that stretch of losses, there was a problem on both ends of the ice. The defense wasn't playing up to par and the offense couldn't get the puck to the back of the net, despite outshooting their opponents in five of the six games.
"I don't know what was going on, to be honest with you," said Lake Forest coach Ryan McKelvie. "Defensively, we were not playing very solid during that streak. I think we were getting offensive chances, but we were not taking care of things in our own end. We were giving up way too many high-quality chances [and] I don't think you can ever really win consistently when you do that."
The Foresters found a way to turn their season around, first with a 2-2 tie against nonconference Gustavus Adolphus and following that hard-battled game, the team has managed to win four straight.
"I think we are starting to take care of things in our end [and] that's helping to contribute to our success," said McKelvie. "I definitely think we have a ways to go in that area and kind of figuring how to be good offensively while being good defensively. We are trying to figure out the proper blend there."
Lake Forest has figured out the right combination of offense and defense to win and have found a way to climb the conference standings while perfecting their craft. A 5-3 win against Concordia (Wis.) Thursday night sealed third spot in the standings going into the weekend.
"Right now, our focus is to get better every game [and] our team has taken some strides this year," McKelvie said. "We continue to improve our game every week and to play our best hockey every game is our main focus."
Lake Forest will host nonconference foe Amherst in a single game this weekend before three conference series to close their season.
'Stick It To Cancer'
This weekend, Marian, along with Agnesian HealthCare, are raising awareness and funding for cancer research during the two-game home series against Northland.
During the first intermission of Saturday's game, breast cancer survivors in attendance will be honored at center ice. At the second intermission, the Agnesian HealthCare Foundation will be presented with a check from Marian for the funds raised through the "Stick It To Cancer" event.
There will be a series of fundraising efforts, including raffles and t-shirt sales, through both games against Northland. The Marian women's team will be hosting St. Norbert in a two-game series and as part of the "Stick It To Cancer" event as well.