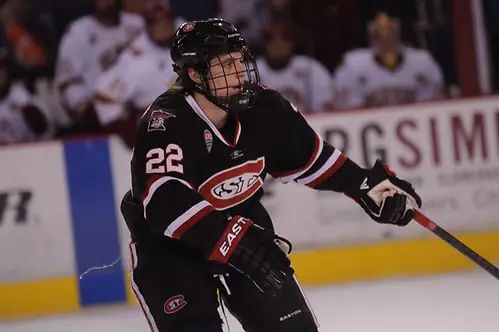 According to NBC Sports, St. Cloud State forward Jonny Brodzinski has decided to skip his senior season and turn pro with the Los Angeles Kings.
Brodzinski made the announcement on Twitter Wednesday.
— Jonny Brodzinski (@Brodzyy) April 1, 2015
Brodzinski was drafted in the fifth round (148th overall) by the Kings in the 2013 NHL draft.
This past season, Brodzinski scored 21 goals and added 17 assists for 38 points in 40 games with the Huskies. He tallied 64 goals and 48 assists for 112 points in 120 games with SCSU.