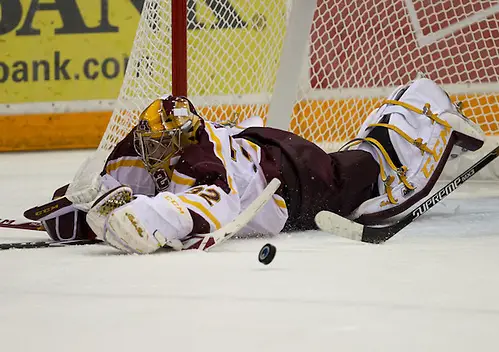 The Tampa Bay Lightning have signed Minnesota junior goaltender Adam Wilcox to a two-year, two-way contract.
Wilcox, drafted by the Lightning in the sixth round (178th overall) of the 2011 NHL draft, will play with the Syracuse Crunch on an amateur tryout for the remainder of the season.
Wilcox went 22-12-3 with the Gophers in 2014-15 and also posted a 2.42 GAA and a .912 save percentage.
He is also a nominee for the Mike Richter Award and during his sophomore season, was a finalist for both the Richter Award and Hobey Baker Award, in addition to being tabbed the inaugural Big Ten Player of the Year and Goaltender of the Year.
As a freshman, Wilcox set the Minnesota single-season GAA record with a 1.88 mark.