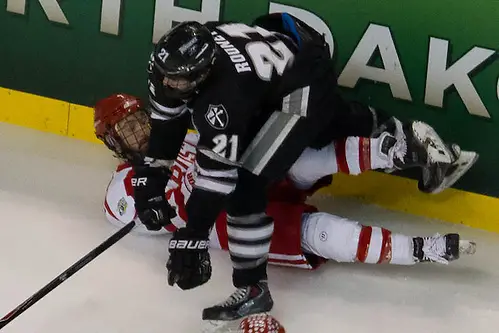 BOSTON — Cason Hohmann's 11th goal of the season gave Boston University a 3-2 lead over Providence through two periods of the national championship game Saturday at TD Garden.
The Friars' Mark Jankowski tied the game at 2-2 on a power-play goal 4:29 into the second period off a feed from Trevor Mingoia.
But Hohmann gave the Terriers the lead again when he scored 11:36 into the second.
The Terriers scored two goals four seconds apart to take a 2-1 lead after one.
Boston University outshot Providence 40-23 through two periods.