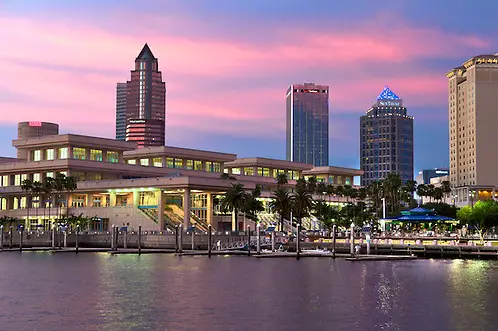 If you were one of the thousands who attended the 2012 Frozen Four in Tampa, Fla., maybe you took the same approach as Boston College coach Jerry York."We were really concerned going to Tampa," York said. "Most of college hockey was.
2016 Frozen Four
Follow all of USCHO's coverage at Frozen Four Central.
"We were concerned would it fly? Would people go there? Would it sell? So we went down with a lot of concerns."By the time York left, not only did his team have a national championship, he, like most of the college hockey world, was ready to go back.Not only was the weather great, but people realized that the city loves hockey. It also sports one of the best arenas to host this event.And so, four years later, the college hockey world will once again descend on what has become a great destination for large-scale sports events, and for good reason.If you're headed to Tampa for the first time next week, you'll be excited by what you're about to find. First off, almost every place you'll want to go is a short walk away. The majority of the area's hotels surround Amalie Arena. And much of the area's nightlife is within a radius of less than a mile of the arena (or is a short cab ride away).That being said, there's plenty in the region that you should know about, so we've put together a list of five places and things you need to know about before heading to this year's Frozen Four:
1. If you like great steak, seafood and wine be ready to Feel the Bern
No, this is not a political advertisement. The Florida primary is long over and Hillary carried the Democratic ticket.But that doesn't mean that people in Tampa aren't Feeling the Bern, as in Bern's Steakhouse. If you want to have what may be the meal of your lifetime, find your way to Bern's.As a lover of good steak and seafood, this writer has been to hundreds of great, high-end restaurants in his years. I can say without a doubt, Bern's tops my list. Their aged steaks start as low as $34 for a 6-ounce filet. But you can pay upwards of $250 for a 48-ounce chateaubriand, enough to serve six.And if you like a more speciality beef, try a 75-day dry aged Delmonico or maybe Japanese Wagyu beef, which is available for $21.95 per ounce.Make sure to save room for dessert and after-dinner drinks, because once your meal is over take the elevator to the Harry Waugh Dessert Room, where you'll enjoy the best tastes in a private gazebo-like booth equipped with your own six-station stereo to enjoy some jazz or classical music.To make reservations, visit bernssteakhouse.com.
2. Have a taste for local flair? Ybor City is your place
The city of Tampa may not seem close to Cuba, but the Cuban culture is alive and well in the city's cultural district, Ybor City.The city is lined with some of the best shopping for daytime and dining destinations at night. Every Saturday in Ybor's Centennial Park, there is a local market with vendors selling everything imaginable.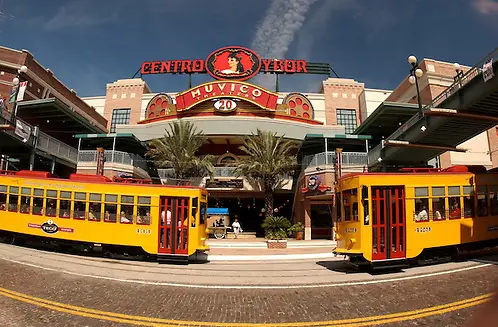 But the No. 1 thing you will find in Ybor City is cigars. Vicente Martinez Ybor, who left Spain in 1832 to avoid military service and, at the age of 14, settled in Cuba, eventually built a thriving cigar company. In 1868, when war again displaced Ybor, he moved to Florida and years later bought 40 acres to begin a cigar factory that, at one point, was the largest in the world.Today, though hand-rolling of cigars has been replaced with automated manufacturing, the area still sports more than a dozen cigar shops and is a great destination for those who enjoy a good smoke now and again.For more information, visit
yborcityonline.com
.
3. A golfer? Bring those sticks
Let's face it. Despite the fact that the snow in much of the country has disappeared by this time of year, if you're from a destination in the north, you're not excited about playing golf in what could be sub-50 degrees.That's not an issue in Tampa. The average temperature for April is 73 degrees with average lows not falling below 60. Although you might experience some rain, particularly in the afternoons, this is the prime season to golf in Tampa.If you're willing to make a bit of a drive, you can venture to Streamsong Resort, located about 55 miles away from downtown. The sister resort of Bandon Dunes on the Oregon coast, Streamsong sports two courses ranked in the top 100 nationally.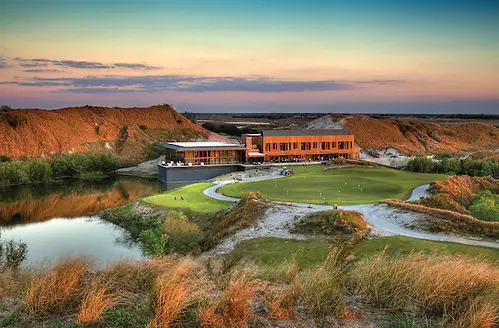 If you're looking for a more local option, try TPC Tampa Bay, where you will get all of the attention and amenities associated with the TPC network but, unlike most TPC courses, this one is open to the public.Want solid advice on Tampa-area golf? Check out
golfadvisor.com
.
4. Looking to pregame? Check out Channelside
Located just a short walk from Amalie Arena, Channelside is an indoor/outdoor marketplace and dining area that makes for a perfect pregame location. With numerous bars and restaurants, including an outdoor bar in the center of the complex, you can sip on a refreshing drink, do some shopping and grab a great meal.Channelside also is a great destination for nightlife, making it an ideal place to head if your team wins the national title on Saturday (or a place to drown your sorrows if your team loses).
5. Most importantly, get outside
There aren't a lot of Frozen Four destinations where you are guaranteed warm weather. So make sure you don't spend every waking hour indoors.Walking along the streets of downtown Tampa, you will find numerous plaques along the sidewalks that list the history of the great city. Closer to the arena is a beautiful waterfront area that is the perfect place for a walk, run or bike ride.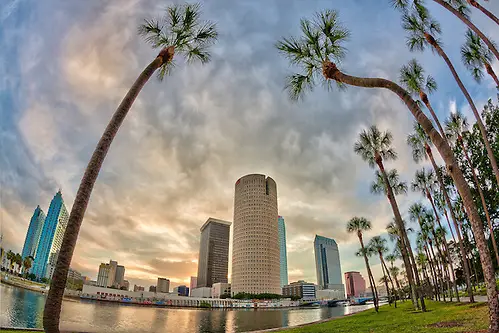 The moral of the story: Make sure you enjoy the great weather. Pack shorts and flip-flops and plenty of causal clothes. Almost everybody and every place in the city appreciates the casual and laid-back.Maybe the NCAA will make a trip back here again in the near future. But plan on enjoying this Frozen Four as if that's not the case. It will be a memorable one.