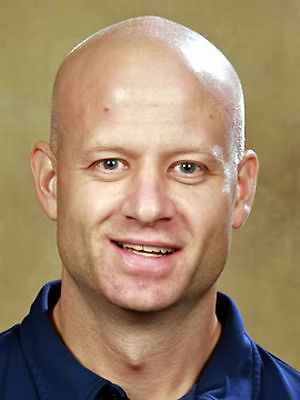 Schools interested in exploring the addition of Division I hockey programs will now be able to get help in their efforts.
The NHL and NHLPA are contributing to a fund for schools that want to investigate the potential to add hockey, the groups and College Hockey Inc. announced Friday.
Illinois will be the first school to take advantage of the initiative.
"While I think everyone in hockey has hoped to see programs added, this is a groundbreaking project by the NHL and NHLPA to take the initiative to help make that happen," College Hockey Inc. executive director Mike Snee said. "Those of us at the college level are grateful for the leadership the NHL and NHLPA are showing with this project."
The announcement was made Friday before the start of the NHL Draft in Chicago.
Illinois produces the most Division I men's players of any state that doesn't have a Division I program.
A master plan at Illinois has included the potential for a hockey arena on campus.
"The idea of varsity hockey at the University of Illinois has great appeal," Illinois athletic director Josh Whittman said. "With hockey's popularity in both Chicago and St. Louis, and rapidly growing youth participation across the state, we anticipate tremendous interest in the sport and at our university. We are grateful to College Hockey Inc., USA Hockey and our colleagues with the Chicago Blackhawks, who have been incredibly supportive during our preliminary due diligence."
Division I men's hockey has added two programs in the last five years, both launched by large donations.
Penn State added men's and women's hockey teams in 2012, with Terry and Kim Pegula donating more than $100 million.
Arizona State shifted the focus westward, forming a men's team in 2015 behind $32 million from Don and Chris Mullett and an anonymous donor.
"The NCAA develops tremendous talent and expanding the number of schools at the Division I level, for us, is a no-brainer," NHL commissioner Gary Bettman said.
On the women's side, Holy Cross is moving its team to Division I and joining Hockey East in 2018.