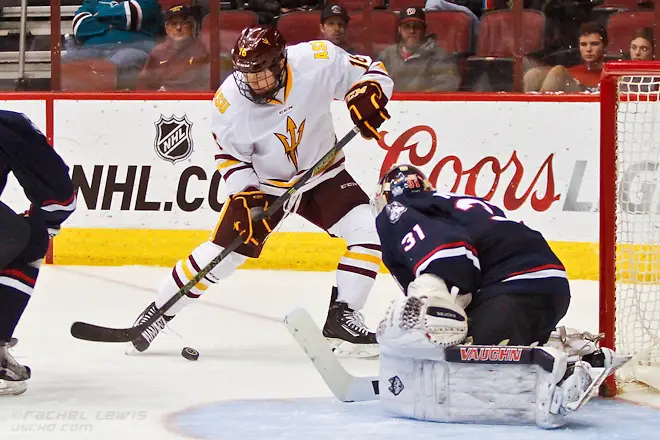 As expected, the Arizona Board of Regents has approved plans for a new multi-purpose arena, according to 98.7 FM Arizona's Sports Station's Craig Morgan.
The new facility will house Arizona State's NCAA Division I men's team, but the report did not mention anything about housing the ASU women's team, which plays in the ACHA.
Per the executive summary that was released in late January, the 175,000 square-foot arena will seat 5,000 spectators for hockey with 250-300 club seats and 48 loge seats.
The new arena is expected to be finished in time for the 2020-21 season.
The Sun Devils currently play the bulk of their home games at Oceanside Ice Arena, which has a capacity of 1,000, but have played games at Gila River Arena in Glendale, the home of the NHL's Arizona Coyotes.
The arena will be located just north of Wells Fargo Arena, adjacent to the arboretum, with Wells Fargo Arena also undergoing renovations as part of the $160 million project.